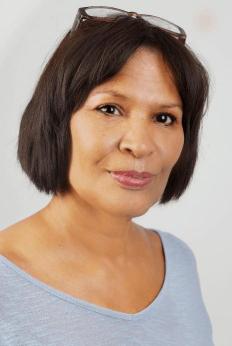 In 1968 I got my first job aged 15 at Owen Owen, a drapery shop in London, as a window dresser. Going out into the grown up world taught me quite quickly how to communicate with people from all walks of life and how to make deep and lasting connections. My first experience of spiritual work was when I had my fortune told on a trip to Brighton. I was informed that I would one day be sitting where he was. I married at 19 and had 2 children and whilst I had started to develop an interest in spiritualism following the sitting, I decided the time wasn't right as a young working mother.
Sadly my marriage didn't last and I met my future husband in 1985 and had my third child four years later. It was hard work bringing up three children especially with a career driven husband but I enjoyed every minute of it, experiencing the highs and lows that life brings you.
In 1998 we moved to Cambridgeshire with my husband's job and making the decision not to work I found I had time on my hands to start doing things that I wanted to do. I bought my first pack of tarot cards and a book on tarot and started on my path of learning. I found that people were being drawn to me especially for advice and whilst talking to people I would tell them things that they would tell me later had happened. I found myself wanting to make sense of the information that I was receiving and after someone close to me passed in 2000, I decided that I wanted to see if I had abilities that could be developed. I joined the College of Psychic Studies travelling twice weekly to London to be in the beginners class.
After six years in Cambridge we moved back to London and I started to dedicate more time to my studies. I was in Gerrie March's class which taught me so much and she was a great mentor and provided so much help and inspiration to enable me to become a College consultant in Tarot and Mediumship.
The pleasure I receive from helping people starting their path is immeasurable and I wouldn't change a thing.