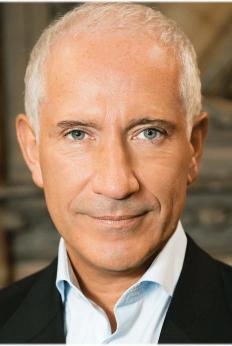 I am a sound healer, master of voice and angel medium. I started my professional life as an actor-teacher and then became the Head of Voice at the prestigious Webber Douglas Academy from 1980-1997, before helping to pioneer the opening of Shakespeare's Globe Theatre from 1997 to 2010. 
I have coached many illustrious people within the entertainment, corporate and government industries. Clients include: Simon Callow, Matthew Goode, Hugh Bonneville, Mark Rylance, Evgeny Lebedev, the London 2012 Olympic Bid, Vanessa Redgrave, Minnie Driver, Anita Roddick, Margaret Thatcher and Diana, Princess of Wales.
In 1987 during the harmonic convergence, I received divine transmission from a body of light beings known as the angels of Atlantis, and since then he has created a temple of sound healing, using their radical teachings about the living presence of sound at the core of creation. This body of work is designed to tune the personality of voice with the breath of soul, and is utilised as a healing modality, transmitting the consciousness of love, wisdom and compassion. I brought the work to The College of Psychic Studies in 2007.
I have published The Angels of Atlantis book and the Angelic Heart Sigils Oracle, The Heart's Note, The Alchemy of Voice and Diana: The Voice of Change alongside many award-winning CDs. 

Learn more about Stewart Pearce on his website, stewartpearce.com (link opens in a new window).