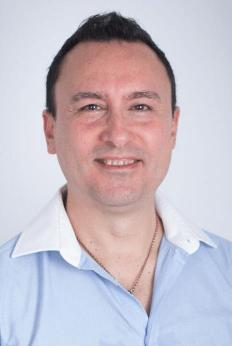 When I was five years old, I was made a novice Buddhist monk in Burma (now Myanmar). As an Anglo-Burmese family, we became exiles during military rule and moved to Thailand and Hong Kong, eventually settling in the UK.
I was intuitive from a very early age and this developed as I grew older. I thought everyone was similarly gifted.
One day when I was just 22, a friend asked me for a healing, even though I'd never given healing before. I raised my arms over his body and immediately felt two spirit hands gently guiding my arms to where it was beneficial for me to channel energy. This was a turning point for me, which led me on the path of healing.
Even before I had heard of spirit release, I was called upon by someone to assist with what was troubling his home. His radio and lights kept coming on inexplicably and my friend was scared. Instinctively, I called upon my guides and angels to help the spirit of a young girl go home into the light.
While I was working as a photographer's assistant and later as a barrister's clerk, I began taking courses in self-development. My journey of self-discovery led me to the College of Psychic Studies, where I was drawn to the amazing vibe of the place. I was spoilt with an array of enticing courses, where I studied with some wonderful tutors such as Sue Allen and David Manning, my healing tutors, and Gerrie March, my psychic tutor, to name a few!
I was instantly drawn to the College Accredited Healing course and, impressed with the high standard of the teaching and support, I completed the healing course in 2004. I then accepted an invitation to volunteer at the Thursday evening healing clinic at the college, where I have had the privilege of supporting clients with diverse issues. 
I take a heart-based approach to energy work, assisting clients on their healing journey. With the help of spiritual guides, I have confidential discussions with clients to identify issues in their lives that they wish to work on. I then offer a guided meditation to prepare them for the healing session. 
During the treatment, clients may choose to be seated, or lie on a healing table. I generally work off the body but I may, from time to time, gently lay my hands on clients, with their permission. I work with my guides to clear and balance misplaced energies in clients' auras. I end by asking clients how the healing went, checking they're fully grounded before they leave.
My focus is always on my clients' highest good and I always intend they'll leave my sessions happier and more empowered.