This live, online demonstration will begin with a short explanation of trance mediumship by Sarah Tyler-Walters, giving the audience a more in-depth understanding of its purpose and potential. 
Sarah will then invite her Spirit Communicator, Master Chou, to step forward and give the demonstration. He is a wise and knowledgeable Spirit Being who enjoys engaging with audiences in conversation.
Master Chou will take questions from the audience on spiritual, general and personal matters. He always speaks with great understanding and humour, so join with an open heart and an open mind.
Master Chou will answer as many questions as he can in the time available. Please keep your question concise, it might be helpful to prepare it in advance.

Who are Sarah and Master Chou? Sarah Tyler-Walters is a trance medium and the chosen vessel for the Spirit Being Master Chou. Chou is giving this demonstration. They have been working exclusively together for over 17 years. Their relationship is based on trust and a deep-seated intent to help humanity return to a soul-led way of life: authenticity through acceptance and grace.
What is trance mediumship? Trance mediumship is the oldest form of Spirit communication. It requires the medium to enter into an altered state and allow Spirit to blend with their energy, mind and body. There will be an opportunity to ask Sarah questions at the end of the event about trance mediumship.

--
We will not be recording this live, online demonstration. One of the unique aspects of the College's online events is that they are highly interactive. Participants are encouraged to discuss and share with the tutor and the group. These sharings can be very personal, and some may not feel comfortable with them being recorded.
--
Previous participants say:
"I consider the vessel, Sarah, and the Spirit she works with, Mr Chou, really wonderful.".
"It was lovely to have time with Master Chou and to engage with his Wisdom, Knowledge and of course his humour. Thank-you Master Chou."
"It was my first online event with the college and I thought it was amazing! Thank you. I will definitely book again."
"Master Chou was insightful and entertaining. I really enjoyed the talk. I hadn't realised people would ask personal questions. I gained an awful lot from the other people's questions and Master Chou's insights about current events and other peoples problems. It was wonderful and very valuable. What a fantastic thing to witness. It was my first time seeing a trance demonstration. I'd highly recommend Sarah to any spiritual person looking for answers during this difficult time."
"Master Chou is clever and knowledgeable about so many things and has a simple no nonsense approach to advice. While also knowing many specific details about the people there, without asking them, this was remarkable. Master Chou was also very tactful and kind whilst offering advice about difficult situations.   10/10"
--
This talk will be live in our online classroom
All you need to take part is a good internet connection and a computer with a webcam, microphone and Zoom.
On booking this talk, you will receive an email with the Zoom link to access it. Remember to check your spam folder if you don't receive this confirmation email in your inbox.
Please send us a message if you have any questions. We hope you enjoy the talk!
About Sarah Tyler-Walters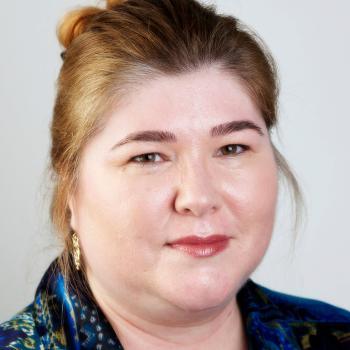 Sarah Tyler-Walters is a trance medium, intuitive coach and teacher. She delivers consultations, courses, masterclasses, and lectures with Master Chou (her Spirit communicator).
Read more about Sarah
Buy Now
To secure your place on this talk click book now.
Price: £24.00
Become a member today and you will save £2.00 on this purchase. Find out more about membership.