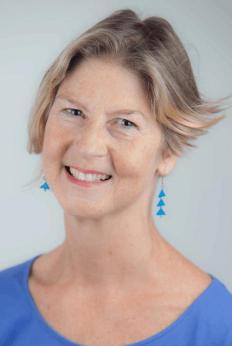 Anna Parkinson is a healer and an experienced teacher. Her path from BBC journalist to healer came through overcoming an inoperable brain tumour in 2004 which she learned to heal without surgery. Since then, Anna has focused her healing work on helping others to overcome physical and emotional challenges. 
Her books guide readers through the process of self-healing. Change Your Mind Heal Your Body is a classic explanation of healing physical illness, and her recent book Beyond Sex and Soup: Living a Spiritual Adventure is a guide to overcoming difficult emotions that block your path. 
The writer and teacher Satish Kumar describes it as "a guidebook, a handbook and a book of wisdom. Readers will discover the place of beauty, integrity, mutuality and spirituality in everyday life in this outstanding and inspiring book. I thoroughly recommend it to all who are seeking healing and wholeness in their lives."
Coming up with Anna Parkinson
Anna Parkinson

Courses

Beginner

Get to know the chakras, and learn effective techniques to heal, cleanse and align them in this 8-week livestream course.
See our full What's On Calendar