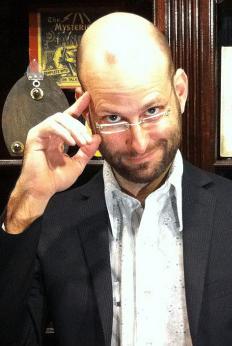 Brandon Hodge is an author, collector, and historian specialising in the history of writing planchettes, talking boards, and other spirit communication devices. 
Brandon is a respected scholar and internationally‐recognised lecturer who has leant his expertise in the occult field to museums and institutions worldwide. He has served as on-air talent for dozens of popular radio and television programs, including a segment featuring his séance artefact collection on Science Channel's hit show Oddities and the Travel Channel's Ouija-related "Patience Worth" episode of Mysteries at the Museum. 
Brandon's research on Spiritualism history has appeared in the pages of the Smithsonian Magazine, and his popular Ghosts in the Machines column appears every quarter in the pages of the Magazine of the Society for Psychical Research. Brandon owns the world's finest collection of writing planchettes and other séance-related devices, all featured on his popular website, mysteriousplanchette.com.