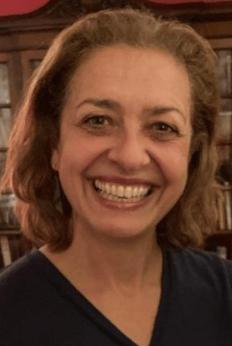 Claire Gillman is an experienced journalist, writer, editor and writing coach. She was formerly the editor of Kindred Spirit magazine for over ten years; she contributes to many leading women's magazines and has written on health and parenting for The Guardian, The Times and other national newspapers. She has helped many aspiring writers to realise their dream of becoming a published author and is a mentor with Jericho Writers (formerly Writers Workshop).
In total she has written over 30 books. Her latest title, Learning to Love the Spaces In Between, explores liminality - the times and spaces on the cusp or threshold - and helps us learn and grow through our experiences of liminal space and times. It also includes contributions from leading luminaries in the spiritual and scientific world including Caroline Myss, Dr Eben Alexander, Neal Donald Walsch, Phyllis Curott, Yasmin Boland, Dr Robert Holden, Satish Kumar, Dr Mike Down and Danu Forest.
Coming up with Claire Gillman
Claire Gillman

Talks

Open to all

In this livestream talk, we explore how to enter and lean into the immense potential that lies beyond the familiar.
See our full What's On Calendar