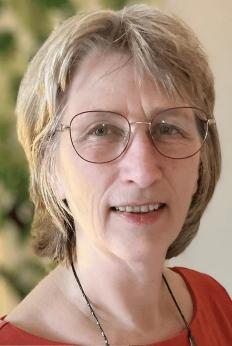 Doe Warnes RSME/T, FwSS, ITEC, is an Anatomy & Physiology tutor, Shiatsu practitioner, and Somatic Movement Therapist/Educator of 40 years experience. She teaches holistic approaches to anatomy and physiology, the Chinese Five Elements and Mindful Movement in the landscape.
Doe views the human body through the scientific, energetic, physical, psychological and spiritual lens. This integrated approach raises body/mind awareness to support health and well-being in an embodied, grounded and conscious way.
She has taught on professional therapeutic trainings in Further and Higher Education, the Voluntary Sector extensively throughout London as well as in Eastern Europe and has a private practise in Hertfordshire.
In her treatments (face-to-face or online) she works with energy, bodywork and dialogue. This combination helps facilitate a shift within a person's energy field that is anchored within the body. This brings about a feeling of inner space, rest and the potential for healing to occur.
Doe is passionate in supporting individuals to:
- understand how the body works
- connect to the wisdom of the body
- bring relief from physical or psychological symptoms
- bring a greater sense of integration and wholeness
- improve physical, mental and emotional well-being
- align oneself with one's true values and purpose
- create a meaningful connection with oneself

Doe continues her studies of the human being with endless curiosity and fascination.
Doe Warnes is a registered member of ISMETA (International Somatic Movement Education and Therapy Association) and the Shiatsu Society.