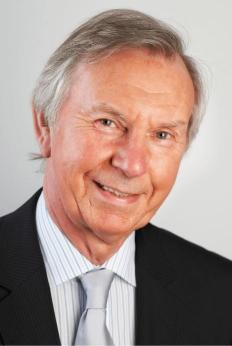 My own life path has taken me to the United States, Portugal, Austria, Germany and Ireland since I realised I had the gift of linking with intelligent universal energy more than 20 years ago. I was already enjoying success in the UK in business and had been admitted as a member of the British Institute of Management (now known as the Chartered Management Institute). Little did I realise how my business acumen would help others in the future.
It was whilst in the United States back in 1993 where my abilities were first recognised. Quite unexpectedly, I found I could apply healing energy, not just in the relief of pain and to help alleviate of a wide range of conditions, but also to work with autistic children. Since then, I have brought relief to countless numbers who have suffered from long-term physical pain and unresponsive illnesses.
I subsequently developed my ability to provide in-depth analysis and understanding, from the same 'source', of an individual's life and future prospects - with exceptional accuracy. This communication link with my 'source', is spontaneous, detailed and direct and does not involve messages from those who have passed on. It is positive and natural and is not controlled by material limitations. It works at every level. For the individual, particularly to those who are in need of help, I bring reassurance and understanding on the way their life is progressing and may develop in the years to come. And because I can also call on my own past experience in business, I can assist corporate organisations as well as individuals from all walks of life, using a combination of my various skills. Overall, this very different approach helps them all as they attempt to put their current personal or business world into perspective and focus on the days ahead.
Over the years, I have earned an enviable record, utilising my skills for the benefit of those who need them. Today, I dedicate my life both in the UK and abroad to helping others in whichever way is most appropriate. I am at home whether I am working in private, on stage where I present lively demonstrations of both healing and life guidance, in relaxed workshops, giving lectures or presenting my story and the positive case for universal energy to the media. 
I am a member of executive boards for leading healing organisations as well as the author of training manuals for energy healing therapists.
I connect with an intelligent source of universal energy which enables me to offer both personal consultations for life guidance and healing sessions. As a visionary, I will explore your past, present and potential future to help you find your way along life's path or, depending on your needs, I can offer my abilities as a healing practitioner with the objective of bringing comfort and relief, especially to those who may have endured severe pain for many years. My work both here and abroad, together with my earlier experience as a successful businessman, has earned me an outstanding reputation.
Douglas Ballard offers one-to-one psychic mediumship readings at the College.