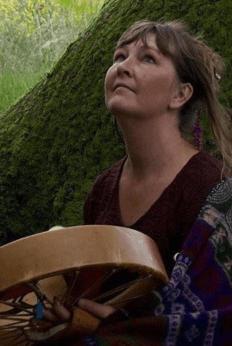 Dr Ali Young has worked with conscious dance practices for nearly 30 years, working extensively with Gabrielle Roth, the founder of 5 Rhythms and Ya'acov and Susannah Darling Khan, at The School of Movement Medicine. She has been teaching Movement Medicine for the last five years, as well as mentoring apprentices and teachers in training with the school. 
Ali is a passionate advocate of shamanic healing and our need to restore the medicines of the British Isles, grounding them in our daily lives. Ali is also an associate lecturer on the Mental Health Nursing Degree at UWE in Bristol, where she lectures on childhood trauma and addiction. She is also trained as a systemic psychotherapist and has written a doctorate on leadership and spirituality, publishing her work on sacred embodiment and the feminine in a variety of forums. She has shared her work with organisations such as MIND and the Exeter Drug Project.
Read more about Dr Ali Young's work here (opens in a new window).