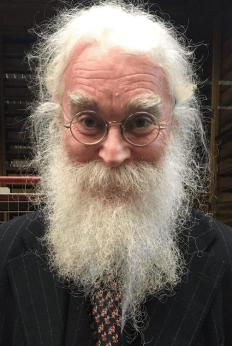 Dr Irving Finkel is Assistant Keeper of the Ancient Mesopotamian script, languages and cultures department at the British Museum.
He is the curator in charge of cuneiform inscriptions on tablets of clay from ancient Mesopotamia, of which the Middle East Department has the largest collection - some 130,000 pieces - of any modern museum.
Dr Finkel specialises in ancient Mesopotamian medicine and magic and is also interested in literature, religion and the history of ideas in this part of the world.
He has written numerous academic papers, including The Ark Before Noah: Decoding the Story of the Flood as well as fictional novels. See Dr Irving FInkel speaking about his Curatorship at the British Museum and his fascination with Cuneiform here (link opens in a new window).