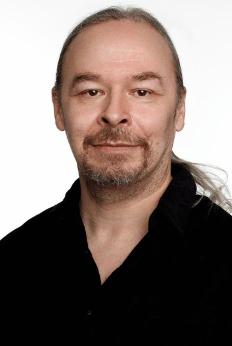 Looking back now I have always been aware of the existence of the spirit world but I spent many years ignoring the communication and messages that I was receiving. After a serious event that happened to me I realised I could no longer ignore what I was experiencing. I took myself off to the College of Psychic Studies for a sitting where I was strongly encouraged to find myself a tutor that could help me develop my mediumship abilities. It has been and continues to be a wonderful and incredible journey and I feel privileged to be able to work with spirit.
I have worked for more than 25 years in the arts - first as a dancer and then more recently as a theatre director. This has brought me into contact with many wonderful people over the years. Many of my clients are dancers, singers, writers, actors, film makers and people who work in the visual arts. I help them to overcome their creative blocks and focus on their future development both professionally and personally. I understand the challenges of being an artist and my work with spirit helps me to nurture each individual's unique qualities.
I am passionate about Celtic traditions and have read widely in this area. This has become a welcome influence in my life and is something that I am continuing to study and develop.
I am a medium who provides detailed information from loved ones in spirit. I offer the sitter guidance and encouragement and provide reassurance that there is life after death. 
When forming a connection with spirit I enable people to feel safe and comfortable. This empowers the individual to make personal choices and by allowing spirit to work through me, I enable clients to understand part of their soul's journey and leave the session uplifted. I can also works psychically with clients if they wish and will help them to understand and work with the energies that are around them and are influencing them.
I offer advice and guidance to those already working with spirit and also to those who have just started their training. I serve many spiritualist churches around London giving demonstrations of mediumship. I also teach psychic development and I am a workshop leader and facilitator at the College.
Coming up with Gary Wright
Gary Wright

Courses

Beginner

This 6-week online introductory course lays the cornerstones for a robust foundation in psychic and mediumship work.

Gary Wright

Courses

Intermediate

This 10-week livestream intermediate course helps develop our connection, trust and sensitivity to the spirit world in order to deliver empowering messages.

Gary Wright

Courses

Open to all

A 10-week IN-PERSON course inspired by traditional psychic mediumship development circles.
See our full What's On Calendar