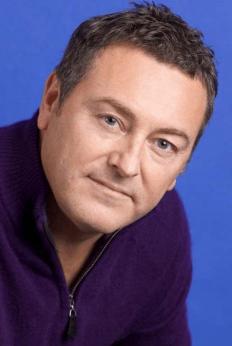 Now a celebrity psychic medium, Gordon Smith is an ex-barber from Glasgow. He started developing his mediumship skills when he was in his mid-twenties, and is now widely accepted as one of the most accurate mediums in the world.
Some may remember Gordon from BBC documentaries The Psychic Barber (1999) and Talking to the Dead (2003). He has also featured on Most Haunted among others.
Gordon has written numerous books, including Developing Mediumship and Intuitive Studies: A Complete Course in Mediumship.
What the British media have said about Gordon Smith:

'Hailed as the UK's most accurate medium' - The Daily Mail
'Gordon Smith is down to earth about his heavenly talents' - The Sunday Telegraph
'There is no doubt for me that he is the real deal. His accuracy had the hairs standing up on the back of my head.' - Woman's Own
'Gordon's gift is to soothe the grief of the heartbroken, to give them hope.' - The Guardian
'Amazing' - Time Out
Learn more on the Gordon Smith YouTube channel (link opens in a new window).