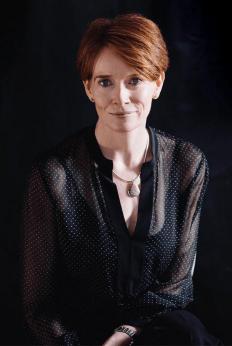 Grainne McAnallen is an Advance Yoga Nidra Instructor with the Amrit Yoga Institute in Florida, USA. She teaches I AM Yoga Nida, the Integrative Amrit Method of Yoga Nidra.
Grainne first came across The Amrit Yoga Institute in 2003, while living in the United States. Founded by Yogi Amrit Desai, the Amrit Yoga Institute is dedicated to embodying and transmitting the authentic wisdom and experience of yoga as revealed by Swami Kripalu, the renowned master of Kundalini Yoga and Yogi Desai's spiritual teacher.
Considered an Indian saint, Swami Kripalu was renowned for the depth of his compassion and his genuine love of people. Indeed, Kripalu means "compassion" or "being compassionate." He called himself a "pilgrim on the path of love" and believed "only love can bring unity and remove the separation between all living beings." He said, "Truly, the wise proclaim that love is the only path … and the only scripture."
The teachings of Swami Kripalu and the practices of The Amrit Yoga Institute support the strengthening of the body-mind-consciousness connection, allowing you to experience the totality of who you are at your fullest potential and supporting the movement to that place.
Yoga Nidra, or Psychic Sleep, is a practice that allows you to experience pure consciousness, strengthening the connection with your Essential Self and facilitating a movement to living from a higher level of consciousness, and with a greater depth of compassion for yourself and others.
When not teaching Yoga Nidra, Grainne works as an executive coaching, focusing on personal development and the strengthening of the body-mind-consciousness connection.
To learn more about Grainne, visit www.expansioncoaching.com.
Coming up with Gráinne McAnallen
Gráinne McAnallen

Courses

Open to all

Discover the transformative power of yoga nidra - a meditation technique - in this 6-week online course.
See our full What's On Calendar