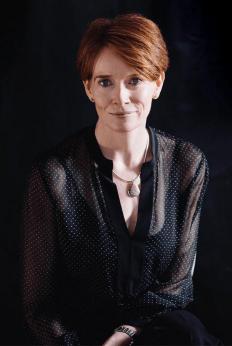 Grainne McAnallen is the founder of Expansion Coaching Services Limited, an organisation committed to helping individuals and organisations to live and work more consciously.
With Expansion Coaching Services Limited, Grainne brings together her study of modern academic coaching theory and ancient wisdom traditions to offer coaching and courses that seamlessly integrate the experiential and the intellectual to accelerate personal growth and development.
A former analyst and portfolio manager, Grainne has spent 20 years researching ancient wisdom traditions with a focus on yogic philosophy and practices, shamanism and systemic constellations. All of these traditions have one thing in common – their focus on energy as the route to accessing health and wellbeing and higher states of consciousness.
Grainne is a huge advocate of Yoga Nidra as she believes it is the most accessible and most effective practice for connecting with energy. She describes Yoga Nidra as "profoundly simple and simply profound". It is "profoundly simple" because all you need to do is to lie down, and not fall asleep. It is "simply profound" because if you can do that, you experience for yourself the aspect of yourself that lies behind the body and the mind, your consciousness; the universal energy that exists in you and connects you to all other living things.
Grainne is an Advance Yoga Nidra Instructor with the Amrit Yoga Institute in America. The Institute was founded by Yogi Amrit Desai, one of the earliest pioneers of yoga in the West. He has dedicated his life to embodying and transmitting the authentic wisdom and experience of yoga as revealed by his teacher, Swami Kripalu, considered an Indian saint and a renowned master of Kundalini (or Energy-based) Yoga.
Grainne is based in London with her husband and three children.
To learn more about Grainne and Yoga Nidra, visit www.expansioncoaching.com and www.loveyoganidra.com.