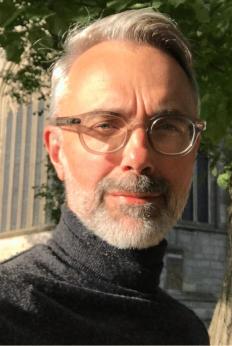 Jeremy Rye is wedded to the land. From this heartfelt commitment comes his passion to strengthen our connection to the land and its cycles. Through his endeavours as an accomplished designer and landscape architect he has brought into being sensitive landscapes that are places where purpose and beauty align. He believes that in creating these landscapes all of nature, and those that experiences these places, can become open and access answers to their deepest needs.
Fascinated by ancient wisdoms of how we have worked with the land for thousands of years, he has studied and walked the path to understand; how we are all inextricably linked to the land on which we walk and through that to nature in its entirety. This knowledge is distilled now into his teaching and healing work; re-establishing subconscious knowledge that we have set aside; reconnecting us to the tools to lead a life of balance and well-being; helping us to achieve our goals and potential.
He wants people to connect deeply to the land and use the physical landscape and the cycles of the year to connect into their inner landscape. He helps people do this through pilgrimage, the art of walking with intention, and has successfully run "Dragon Walk" pilgrimages through London's historic pathways. Under the title of "Walking with Nature's Hand", he works with groups, teaching the land arts of celebrating solar festivals, walking with trees, meditations and planetary rituals.
He has lectured in Britain, Europe and America on these topics and is currently writing a book as a guide to receiving nature's gifts for personal growth and well-being. A second on the symbolism and working with trees is in joyful research and demands continuing close communication with the many species of trees that share our occupation of this land. When not working, he can be found enjoying a good book and a cup of coffee.
Coming up with Jeremy Rye
Jeremy Rye

Workshops

Open to all

Open up to nature's guidance in this in-person workshop, which includes a sacred walk in Hyde Park.
See our full What's On Calendar