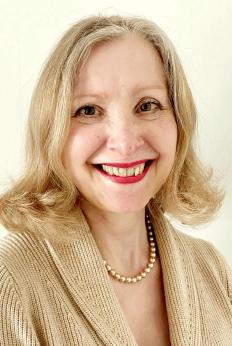 Coming to The College of Psychic Studies in 1995, I felt as if I had come home. I had always been very sensitive and interested in using that sensitivity, but it was only when I came to the College that I felt I had the guidance and support to explore this side of my being, as well as the opportunity to meet like-minded people.
Over the years I have taken many courses in Personal Development, Mediumship and Psychic Development, but it was Spiritual Healing that really took my attention. I began attending classes before any course had been accredited and carried on when the accreditation was established. In 1999, I was one of the first students to pass the accreditation exam.
I was fortunate then, to be able to work in the clinics – both for contact and distant healing and I set up my own practice.
I then felt the call to study Reiki and from 2002 to 2005, I was initiated into all three levels, Reiki l, Reiki ll and Master/Teacher, by Claire Montanaro. Claire's own Master had been attuned by the last of the Reiki Grand Masters, Hawayo Takata and as a result, l have a very strong and close connection to the founders of Modern Reiki. I teach as Mrs Takata taught.
In 2003, I was asked to be a tutor on the College Accredited Healing Course, a position I have had the privilege of holding until the CHAC was brought to an end in 2015. As the CHAC ended, I was asked to be senior tutor on its replacement, the College Integrated Healing Diploma Course.
The College is also offering its healing students the opportunity to study Reiki to level ll and it is my pleasure to be the tutor for this. Reiki for me, is very spiritual and it sits beautifully with other healing practices.
Over time, my healing work – both contact and distant healing, has become strongly intuitive and I am always humbled and awed by how the healing energy manifests for each client in the perfect way. I am particularly interested in the soul's journey towards enlightenment and how that impacts on us here and now.
I now live on the Sussex/Hampshire border, where I have a practice and I come to London regularly for consultations and to teach.
And…I still feel as if I am coming home when I come to the College. It has been a mainstay of my life for over 20 years and has guided me to achieve things I would never thought possible.