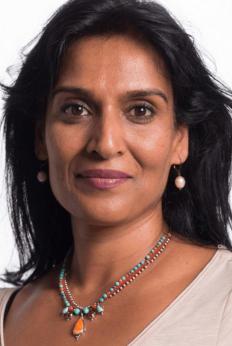 Yogeshwari Kamini Desai, PhD is the author of Yoga Nidra: The Art of Transformational Sleep, and is considered a leading authority in the field of yoga nidra. 
As the co-developer of I AM Yoga Nidra with her father Yogi Amrit Desai, she uniquely combines the ancient wisdom of yoga with western psychology and evidence-based research. Kamini has been teaching worldwide for over 35 years. 
In 2012 she was awarded the title Yogeshwari (woman of yogic mastery) for her keen ability to bring ancient illumination to the genuine challenges of the human experience. Her teachings have benefited employees at Sony, Kelloggs, KPN Telecom, Mars Confectionery, the Department of Corrections and Departments of the Netherlands Government. 
Learn more about Kamini Desai here: https://www.kaminidesai.com/biography
Coming up with Kamini Desai
Kamini Desai

Workshops

Open to all

Press reset on your life with this nourishing 4-day in-person immersion in the practical 'sleep meditation' technique of yoga nidra.
See our full What's On Calendar