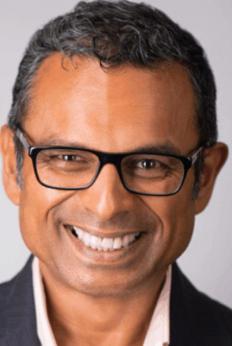 As a child I would innocently name things that were going to happen until fearful, familial reactions taught me to quietly work out which world was 'real' and which one 'unspeakable'.
Idi Amin popped our perfect little bubble and my Goan, Catholic family fled the Uganda Secret Service losing everything, including my father for nine months.
Post refugee camps we were the only coloured family in small town West Wales. The esoteric books I ordered raised librarian eyebrows as I strove to make sense of my inner world, whilst attempting to fit in on the outer.
Following a psychic breakdown in mid 1980s in London I found myself at The College of Psychic Studies, a revered home that I am proud to be a part of.
As a young marketeer I took holistic to the mainstream, financially supported by my music business, publishing and other successful client launches. I've worked in development in Fiji, I co-ran a natural health centre in Sydney, volunteered with Mother Teresa in Calcutta whilst adventuring around the world.
I've felt like an outsider for most of my life. I've grieved not belonging, not fitting in and looking conspicuous until I realised how lucky I was, accepted by so many communities across the world who wouldn't ordinarily accept an outsider.
My 'accepted outsider' experience was a real blessing as I grew with the vast variety of different outlooks, tribal rules, ways of being, belief systems and outcomes. I intimately engaged with people the world over and really appreciated what makes different people tick. I certainly got to know myself as my values and beliefs were challenged by every local community as I reevaluated my boundaries.
I've worked as a personal development consultant for 25 years, run groups for 15 years and I love sharing my simple tools and techniques. My natural clairsentience supports my gift of reading the shadow script and turning its hidden wisdom into the gold of walking a conscious path.
The goal of my work is to get people on their life-paths in alignment with their purpose, their passions and their authentic personal power, using awareness from the past as fuel in the present moment.
No stranger to national media, the Daily Express described me as "coach, consultant and guru of all things men"; Newsweek quoted me in their cover story article, then wrote The Man Whisperer chapter about my work in their new book; and one of my men's groups was featured in a recent Channel 4 documentary.