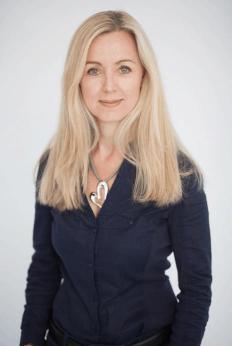 I believe in the extraordinary capacity that human beings have for compassion, understanding and love.
Sometimes the events and stories in our lives eclipse these truths and we can find ourselves in need of some guidance towards our purpose and the personal happiness, joy and equilibrium we truly deserve.
Being the youngest of eight children taught me much about the complexities and dynamics of human relationships. My formative years were spent hurtling through education into the commercial world, motivated largely by fear and the need to create material security. I was so absorbed in the blistering pace of life; that I had very little time to contemplate what I was doing; who I was and where I was going. On reflection I was more of a human 'doing' than a human being. Despite many successes, the frantic activity and materialism masked deep-seated feelings that something wasn't quite right and was perhaps missing. I experienced what is commonly known as stress related 'burn out' which, rather fortuitously as it turns out, marked a wonderful turning point and provided a direct experience of something I needed to feel and learn in order to effectively serve others although it wasn't obvious at the time. As they say, every cloud has a silver lining! I stepped on to a different path and after becoming a parent in 2004, I began extensive investigation and intensive re-training in a wide number of areas including Bio Energy and Reiki healing, Massage in Schools, Healthy Eating, Neuro Linguistics and mediumship through attending spiritualist church and sitting in circle. At last I had found 'home'.
I have discovered through the teachings at the College of Psychic Studies and the expert tuition of Amanda Roberts, how to work with the energy of Spirit Guides, Ascended Masters and Angels to bring through messages of practical guidance, love and hope that help people to feel empowered, connected to their truth, uplifted and inspired. Angels and Guides and Ascended Master can work with us in every day life to help us achieve internal stability, coping skills and peace. They can provide inspiration and motivation to help us take action towards our aims and goals.
It's a real privilege to be able to serve and work with Spirit and the Angelic Realm to help bring their radiant love and guidance through in to our human experience. It is the most rewarding and profoundly satisfying and enjoyable experience.

Coming up with Kim Pilkington
Kim Pilkington

Talks

Open to all

Meet your angels and receive their healing in this uplifting livestream demonstration with our angel tutors.

Kim Pilkington

Workshops

Open to all

Step into your sovereign truth as a brilliant, crystalline light being in this livestream workshop.

Kim Pilkington

Courses

Beginner

A 6-week livestream course that introduces you to working with the angels and Archangels.
See our full What's On Calendar