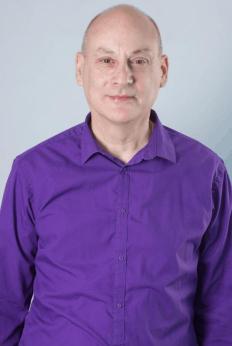 I was a full time musician, composer for film and TV (Spongebob, Sesame Street, Empty Homes etc), studio musician, voice-over artist, an actor for film and TV and a music lecturer at various universities. I hold my degree in Music Composition and my Masters in Arts Education.
I have self-published three music books. I am currently writing my spiritual books based on my spiritual experiences.
As a child and a teenager I used to see Leprechauns running by me in the day and night. I would often see people's aura's too. I studied Spiritual Healing from the age of 14, starting giving readings at 14 using playing cards graduating onto giving psychometry readings along with psychic and mediumship readings to my friends and relatives.
I have studied at The College of Psychic Studies, the Arthur Findlay College and at the SAGB to help me develop and learn how to use my spiritual abilities to a higher level. During my time as a full time musician and music lecturer, I was always working with clients when I could giving readings and healings.
I have since become a Reiki Master, a Sound Healer, a Music Therapist, and a Life Coach of which I love integrating during my readings when appropriate. I work using all of my abilities such as working with the aura, the chakras and bringing in messages from the spirit world.