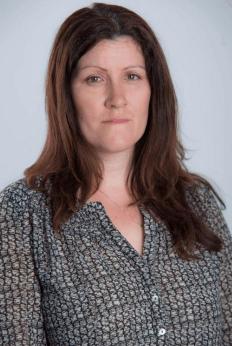 It gives me great pleasure to work with the angels, guides and ascended masters to offer guidance that can assist you in all areas of your life, including relationships, career, life purpose and spirituality.
I am descended from a long line of Celtic mediums and healers. I was brought up Catholic and lived with my older brother and parents in a small former mining village, just outside of Edinburgh. I left home to study for a BA in Politics at Strathclyde University, Glasgow and then moved to London at age 25. I spent time working in the corporate world and then trained as an Aromatherapist/Massage Therapist at age 30.
I then worked with teenagers and also in children's homes and with care leavers, as well as volunteering with adults with mental health and learning difficulties. I then completed an MA In Social Work at Goldsmiths University, London and then worked as a Social Worker with Children and Families for over four years. I then found the courage to follow my heart and 'jump in' and work as a Psychic Medium.
The first spiritual encounter I am aware of this lifetime is when I received spiritual healing whilst in Egypt in my early 20s. This healing helped me to move forward in my life after experiencing some challenges. Not long after I received my first psychic reading and the psychic told me I would be doing the same job as him one day.
What really awakened me to my spirituality was being visited by my paternal grandmother from the spirit world in my mid 20s. This event set me on a voyage of discovery and from this point I experienced more psychic experiences. I was visited by a beautiful angel in my early 30s at a point in my life when I felt low and lost. This experience helped to remind me that we are never alone and gave me the courage to move forward.
I eventually began attending classes at The College of Psychic Studies which has been an absolute blessing for me.
I am delighted to work as a consultant at the College and I am grateful to all the wonderful teachers I have had at the college and in spirit. I firstly studied with Teresa Leong and then with Amanda Roberts and I am delighted to be Amanda's first student to receive my advanced certificate in connecting to the angels and guides. I also enjoyed being taught by Michelle Hawcroft and I loved her Scrying course and being part of the circle she taught.
Fast forward to the present and I am glad that the psychic's prediction came true and I am working as a medium for spirit. I do not know the road ahead, and anytime I feel anxious I remember what the angels have taught me, to focus on the rainbows in my day and to see transitions in life as 'escalators to joy' when you decide to follow your heart.

Coming up with Liesl Duffy
Liesl Duffy

Workshops

Open to all

Journey with us to Avalon to receive powerful magical attunements in this nurturing online workshop.

Liesl Duffy

Talks

Open to all

Meet your angels and receive their healing in this uplifting livestream demonstration with our angel tutors.

Liesl Duffy

Courses

Foundation

Spread your wings into the angelic realm in this 10-week online foundation course.
See our full What's On Calendar