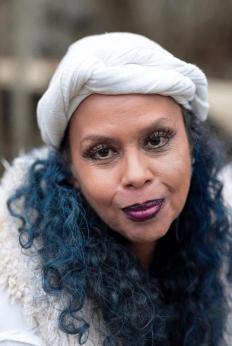 Lilith Dorsey M.A., hails from many magickal traditions, including Afro-Caribbean, Celtic, and Indigenous American spirituality. Their traditional education focused on Plant Science, Anthropology, and Film at the University of Rhode Island, New York University, and the University of London. Their magickal training includes numerous initiations in Santeria also known as Lucumi, Haitian Vodoun, and New Orleans Voodoo.
Lilith Dorsey is also a Voodoo Priestess and in that capacity has been doing successful magick since 1991 for patrons, is editor/publisher of Oshun-African Magickal Quarterly, filmmaker of the experimental documentary Bodies of Water: Voodoo Identity and Tranceformation, and choreographer/performer for jazz legend Dr. John's "Night Tripper" Voodoo Show. 
They have long been committed to providing accurate and respectful information about the African Traditional Religions and are proud to be a published Black author of such titles as Voodoo and African Traditional Religion, 55 Ways to Connect to Goddess, The African-American Ritual Cookbook, Love Magic, the bestselling Orishas, Goddesses and Voodoo Queens, and the award-winning Water Magic.
Photo: Carlos Fundora