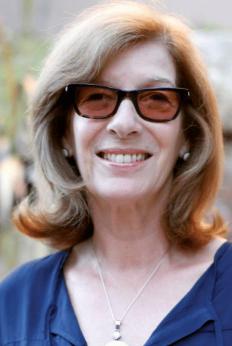 Linda has worked with 'energy' for over 35 years. She is an enthusiastic and vibrant kinesiologist, sound therapist and Reiki master and has worked in the UK, USA and Asia. She is currently based in the UK where she has her practice as a vibrational healer and teacher.
Her interest in healing started in the 1980s with crystal healing, Reiki, flower of life and aromatherapy. She was introduced to sound healing whilst meditating in the Great Pyramid in Egypt in 1991. From that time on she was guided to study how sound, frequency, colour and light are used for healing.
With her business background, which includes promotions editor of two national newspaper colour supplements in the UK, and her own promotions company, she has also worked with the corporate world.
Linda gives talks designed to educate about the importance of 'energy' with simple energy exercises.
Her courses are designed to give tools to raise our vibration, take care of our health and well-being and become congruent with the new energy we find ourselves in.
In 2012 she launched The Vital Wellness Program designed to empower people by giving them 'tools' to clear the past and move forward.
In 2023, she released her first book The Fast Track to Waking Up. A handbook to raise your consciousness and improve your daily spiritual practice.
She feels passionately about healing and devotes her time to helping people to feel better, have more energy and joy in their lives, take responsibility for their own well-being … and to WAKE UP to their highest potential!