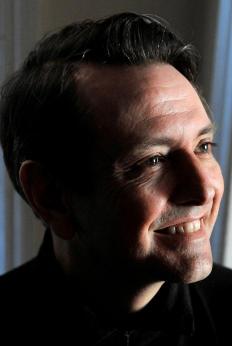 Matt Wingett is an author, public speaker and publisher. Based in Portsmouth, his fascination with Conan Doyle and Spiritualism began early, when he discovered that the great author once lived in his home town and created Sherlock Holmes there. 
A former scriptwriter for The Bill, Matt has written for national magazines and television shows but always comes back to the subject of his home town and its literary and ghostly heritage. He has also been featured on Help! My House Is Haunted on the Discovery Channel discussing the history of Portsmouth, and he explored Portsmouth's more occult side in his book Mysteries of Portsmouth.
Coming up with Matt Wingett
Matt Wingett

Talks

Open to all

Discover the true story of Sir Arthur Conan Doyle's lifelong fascination with the spirit world.
See our full What's On Calendar