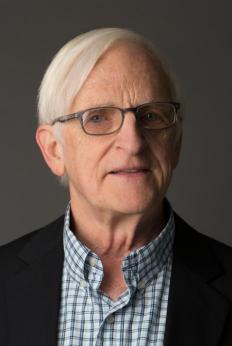 Matthew Fox is an internationally acclaimed theologian and spiritual activist, taking on formal patriarchal religion and advocating a spirituality that includes Eastern spirituality, the Wisdom Tradition in the Hebrew Bible, respect for the Earth and native traditions, and awe about nature and creation.
Matthew has been reviving the ancient mystical tradition of Creation Spirituality . This tradition is feminist, welcoming of the arts and artists, wisdom centred, prophetic and committed to eco-justice, social justice and gender justice, blending ideas from other spiritual traditions worldwide, including those of indigenous cultures and today's scientific creation story.
In 1993, Matthew was expelled from the Dominican Order of the Catholic church after 34 years, by Cardinal Ratzinger (later Pope Benedict XVI). His mistakes including reviving Creation Spirituality and "being a feminist theologian" including 'calling God Mother' and "working too closely with Native Americans."
Matthew's effort to reawaken the West to its own mystical tradition has included bringing awareness of Hildegard of Bingen, Meister Eckhart, Julian of Norwich and Thomas Aquinas as mystic.
He is a recipient of numerous awards including the Abbey Courage of Conscience Peace Award (other recipients being the Dalai Lama, Mother Teresa, Ernesto Cardenal and Rosa Parks).
As a theologian, Matthew has written over 39 books that have been translated into 78 languages and has co-authored books with British scientist Rupert Sheldrake.
His work has been featured by many prominent publications including The New York Times, Los Angeles Times, Rolling Stone, People Magazine, Chicago Tribune, Toronto Star, Washington Post, National Catholic Reporter, The Independent, The Tablet, and The Guardian newspapers.