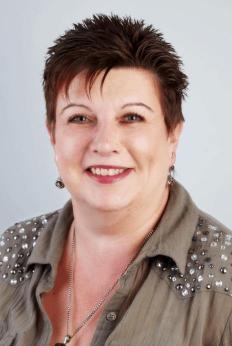 I am a psychic medium, healer, hypnotherapist and wise woman.
I have been aware of spirit from childhood and often saw and heard spirit talking to me then. My intuition grew stronger during my training as a nurse especially during periods of night duty. I grew up in the City of London and am a Freeman of The City of London by birthright, so I have always been surrounded by ancient buildings and ruins and felt at home amongst them. I presently live near the site of Syon Priory and two plague pits in an area with plenty of ancient history, which links in perfectly to some of the past lives I have had.
In this lifetime I use my voice in speaking the truth and bringing forth information and teachings to my clients and students. My work as a "soul nurturer" helps those who seek me out to untangle their life web thread by thread. My role is to help my clients restore a sense of hope and give them a greater awareness of how to deal with whatever issues they are facing in their lives.
Through my Celtic Ancestry, I have had many lifetimes using my psychic gifts, often finding it a solitary path. I walk in the path of my ancestors to bring insight into my readings, using some of the old tools as used long ago by wise women (scrying, animal guides, connecting to Mother Earth, etc.). I teach scrying at the College along with past life exploration as well as psychic and mediumship classes.
I look to the past, the present, and then the future, to see a clearer picture for my clients so as to help them keep on their path of destiny. The light I bring reveals all and casts away shadows people often hide behind.