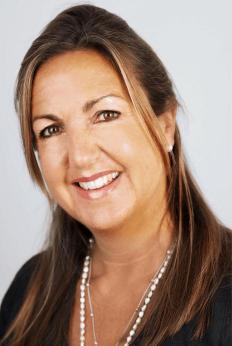 I was always described as a sensitive child. I was brought up abroad and was often separated from my older siblings for long periods, so I spent a lot of time on my own. I remember feeling I had lived before and could remember things about those lives, which faded with time. I was also aware of a guiding presence, but just assumed that it was the same for everyone.
In my twenties my interest in psychic things reawakened and I visited various people for readings and was usually told that I had the ability myself and would use it one day.
When my mother died far too young, I went to see a medium which I found very comforting, and it changed my life because it was confirmed to me that life continued after death. I then became very aware of my mother's presence when I needed help.
I believe I was guided to join a psychic development class, which I joined out of curiosity and that was that! It was as if I had always known how to speak a language but never found the country to which it belonged! I stayed in that class for about three years before joining a class at the College, under the guidance of Angela Watkins, which I loved. It was there that I realised that I had mediumistic ability.
I have been working as a psychic medium both at the College and at home for several years now, and I can honestly say that it's the best job I've ever had ….and I've done several things along the way, including dress designing, flower arranging and cooking!
I love being able to help people and to bring through messages from the spirit world with proof of survival and reassure clients that they are still connected to their loved ones.
My speciality is providing information for my clients that is clear and concise, in everyday language which is easy for everyone to understand. I can answer questions about career, relationships and life purpose. I can look into past lives, and their relevance to the now, and how they can affect current relationships, especially with family. At the end of a sitting, my aim is for clients to feel uplifted and for them to leave with a more positive outlook in whatever they are doing.
Over the years I have built up a loyal client base, both from the UK and abroad, and have also become a tutor at the College, teaching psychic development. I try to gently encourage those who are interested, how to bring out their natural talents and to tap in to their own intuition.
Although I am lucky to have this wonderful gift, I still remain grounded and very much a part of this world given that I am a wife and mother of two sons and two step daughters.