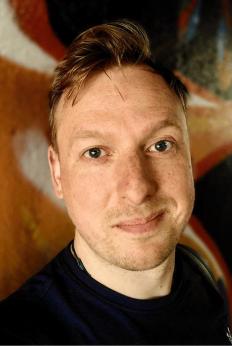 When asked, I usually briefly describe myself as a 'sticks and stones type of witch'.
From an early age, I developed a fascination for the art of divination by being introduced to the tarot. I was originally taught by my mother, who had hoped that this would dissuade me from pursuing an interest in witchcraft and instead become involved in spiritualism.
Unfortunately for her, my interest in magic continued. Yet, my divination journey has now spanned over two decades. I have continued to love the tarot, especially the Marseille style, which I approach with a blend of traditional wisdom and intuitive insight. Deciding to share my passion with a wider audience, I started a dedicated YouTube channel to teach the intricacies of tarot reading, offering guidance and helping others develop their own intuitive abilities.
I originally came to London to study Philosophy, Religion and Ethics with Latin at university. Afterwards, I realised that this type of study doesn't lend itself well to a specific 'job' or 'role in society'. With my mind set on becoming a psychotherapist, I went on to doing a BSc in Clinical Hypnotherapy & Psychology, progressing to a postgraduate in Integrative Psychotherapy. This has furnished me with a unique background for spiritual and divinatory work; incorporating psychotherapeutic techniques and looking at influencing altered states of consciousness in divination.
During my late teens and early twenties, my spiritual path led me to join occult groups. It was within the teachings of the renowned Golden Dawn that I first encountered geomancy as a system of divination. Since then, I have delved deeply into the intricacies of Geomancy, exploring its ability to deliver clear, concise readings with a stunning level of insight.
My passion for the spiritual and mystical extends to the realm of herbalism. For over 15 years, I have taught the religious, folkloric and magical applications of herbs. As a seasoned occult teacher, I have shared my expertise through informative and engaging workshops, providing students with a deeper understanding of Western Esoteric Herbalism. I have a vocation for sharing knowledge and empowering others in their spiritual journeys.
Coming up with Paul Wood
Paul Wood

Courses

Open to all

Geomancy is a powerful tool for self-empowerment. Learn to do it in this 8-week online course.
See our full What's On Calendar