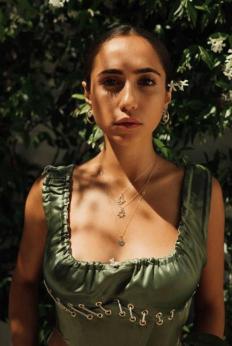 Roxy Marrone is an integrative nutritionist and manifesting specialist who hosts global workshops to help you learn how to get that manifesting mindset. 
Using techniques derived from shamanic elements, energy cleansing herbs, self-development tools and simply allowing the client to share in a safe space, you can expect to feel uplifted, brighter and cleansed after one of her workshops. 
Her vision is expressed through her Spiritual Wellness Brand, House of Roxy, which aims to bring magic into your everyday life!