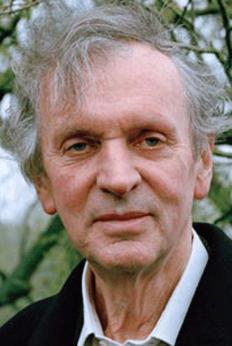 Rupert Sheldrake, PhD, is a biologist and author of more than 90 technical papers and nine books, including The Science Delusion and Science and Spiritual Practices. As a Fellow of Clare College, Cambridge, he was Director of Studies in Cell Biology, and was also a Research Fellow of the Royal Society. Rupert Sheldrake is most famous for his research into morphic fields and morphic resonance.
Rupert worked in Hyderabad, India, as Principal Plant Physiologist at the International Crops Research Institute for the Semi-Arid Tropics (ICRISAT), and also lived for two years in the Benedictine ashram of Fr Bede Griffiths on the bank of the river Cauvery in Tamil Nadu. He is a Fellow of the Institute of Noetic Sciences in California and of Schumacher College in Devon. 
Discover more about Rupert's work at sheldrake.org. Find Rupert Sheldrake on Facebook, @rupertsheldrake on Twitter, and subscribe to the Rupert Sheldrake YouTube channel (links open in a new window).