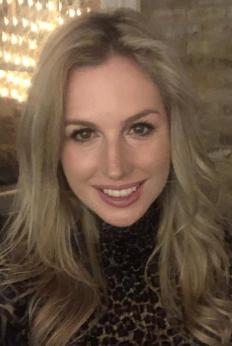 From a very young age, I was aware of energies and vibrations beyond our physical body. The 'gift' of intuition and healing was prevalent in my maternal line.
Like many of the women in my family, I had vivid psychic dreams, visions and connection with spirit from my early teens. My mother was a medium and read tarot which enabled me to completely embrace my 'sixth sense' free of fear or judgement. Sensing vibrational energies in my hands and within spaces too, I took my first course in trance meditation when I was 18 and connected with the spirit guides and guardians with whom I have worked with ever since.
A post-graduate diploma in music followed my BA in English literature at Royal Holloway University of London and I became a professional vocalist singing jazz, blues and my own material.
This creativity initially propelled me towards tarot for the readings I offered before I attended The College of Psychic Studies (for Palmistry with Robin Lown) where I have been a student since 2007. In Anthony Kesner's Introduction to Mediumship, I was able to truly harness my connection with spirit and my ability to channel loved ones and messages.
The years I spent in Hong Kong, where I gave birth to my children, and my travels around South East Asia taught me the true importance of grounding, protection and connection with spirit at a very difficult time of my life. Upon my return to London, I re-joined The College of Psychic Studies as a student of Gary Wright in Advanced Mediumship.
Mediumship can be an immensely uplifting and healing experience, assisting clients in moving on when they might feel 'stuck' or trapped in a painful cycle or difficult stage of their lives. I have experienced challenges at various points of my own life - meditation, mediumship, divination and crystals had a powerful positive impact in helping me to handle and steer myself out of those situations.
I aspire to be practical, grounded and kind in my work as a Medium - as a practitioner, I facilitate a non-judgemental, safe space for the client and deliver messages from loved ones in a sensitive and empathetic manner.

I continue to blend my spirituality with music, creativity and song writing. I also harbour a long and continued interest in the art of crystal healing (having studied with Valerie Pitts) which has further enhanced my psychic senses and and kept me grounded and protected during the work with Spirit.