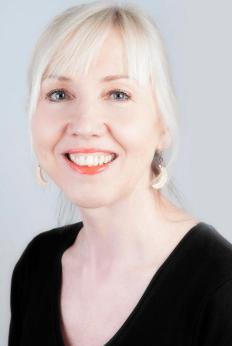 I trained as a ballet dancer from the age of four to 15 years old. Following an accident with my knee whilst dancing , I was unable to continue my training. Having passed an audition for the local repertory company I left school at 16 years old to start a career as an actress. From 1974 to 1976 I danced with the famous Bluebell Girls in Barcelona. My theatrical career continued with acting and stage management from 1977 to 1987.
It was at this point that I developed more of an interest in healing as sadly my dear father was diagnosed as having cancer and my natural instinct was to help as much as possible to ease his pain and suffering. Following my father's death I joined a healing development group run by the National Federation of Spiritual Healers fulfilling a desire to learn more about the subject and help others. At the same time I trained at the College of Psychic Studies with Ivy Northage, Janet Orman and Mary Poulton. This continued for five years and then I moved with Ivy Northage to the Spiritualist Association of Great Britain and continued my training there until I qualified as a medium and was subsequently asked to teach a beginners development course, followed by an Intermediate course a year or so later. I have been a consultant, tutor and workshop leader at the College of Psychic Studies since 2007.
I am also a healer member of The Healing Trust and a reiki practitioner. I ran 'An introduction to healing' course at Morley College, Westminster for 6 years. In addition to this I am a qualified holistic massage therapist and a yoga teacher.
By day I am a theatrical agent.