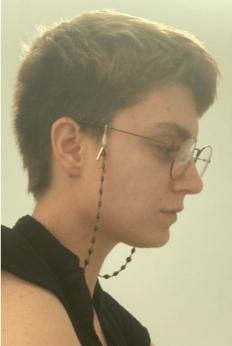 Sophie Pretorius is the archivist of The Estate of Francis Bacon collection. 
Her publications on Francis Bacon include 'A Pathological Painter: Francis Bacon and the control of suffering', (Francis Bacon Studies III, 2020), 'The Crime of the Century: Peter Beard and Francis Bacon using images of Africa as evidence of the new scale of death', (catalogue essay, Wild Life: Francis Bacon and Peter Beard, Ordovas, 2021), and 'Work on the Barry Joule Archive', (Francis Bacon Studies IV, 2021).

Coming up with Sophie Pretorius
Sophie Pretorius

Talks

Open to all

Join us for an online talk to discover how the imagery in Bacon's paintings relates to esoteric, ritualistic, mythological, and alchemical themes.
See our full What's On Calendar