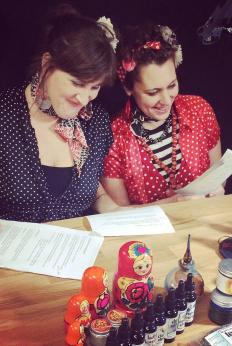 The Seed Sistas are published authors, public speakers, medical herbalists and eco-activists. Allowing the plants to guide them, they pass on knowledge about how to learn about the plants that grow around you and to empower yourself to use them as simple remedies in the home.
They run a community interest company, Sensory Solutions Herbal Evolution, that focuses on planting and supporting community herb gardens and creating empowered, resilient communities that care for their local green spaces.     
As we get more intimate with plants, we naturally want to protect them more ferociously. The time has come to wake up, reclaim our birthrights, and access more knowledge about the the foods and medicines in local plants, trees and fungi.  
Coming up with The Seed Sistas
The Seed Sistas

Talks

Open to all

What do herbs such as elder, yarrow, mugwort and vervain have to teach us? Tune in to this livestream talk to find out!
See our full What's On Calendar