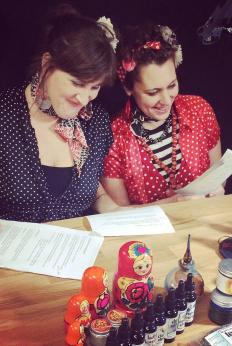 Karen and Fiona are the Seed Sistas, authors of The Sensory Herbal Handbook and founders of Herbal Education group Sensory Solutions. 
Combining medical training and years of clinical practice with a passion for plants and creativity, their teaching gives people more autonomy in their health by connecting them with their local medicinal plants and the magical nature of the green world. 
They use a broad range of methods in their interactive, lively, teaching in order to instil a deeper and lasting sense of connection with the plant world. Methods include sensory experiences (the unleashing of individual senses; sight, smell, touch, taste, intuition), and creativity through drawing, painting, sculpture, singing, ritual and active meditations.