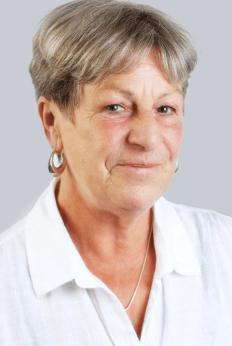 I was born and still live in South London where I attended one of the first comprehensive schools to be built. I worked as a legal PA for over 20 years in the West End of London before moving on to open my own market stall and then subsequently my own shop selling antiques, retro clothing and then crystals. It was here that my life changed, when one of the teachers at the College of Psychic Studies asked if I knew that I was healing myself with the crystals and recommended a workshop in the local area. This led to a two year course at the International College of Crystal Healing and a further 13 years healing clients from my home as well as facilitating workshops. In order to become a more proficient teacher I joined Milton Keynes University to obtain my DTLLS teaching qualification.
I teach a beginner's course on crystal healing at the College, incorporating practical lessons and exercises to help students progress in staying grounded and protected, which is necessary in all healing or psychic work. Many students have read books on crystals but find it really helpful to join my class so that they can handle different crystals and understand how to use them as a catalyst towards healing themselves of old wounds or habits. Some students are very surprised when they actually feel the energy coming from the crystal in their hand after it has been cleaned, dedicated and attuned. The crystal healing course on rejuvenating your chakras further delves into this aspect to help remove blockages, conditioning and fear from the past or even past lives. I always teach my students that I am reminding them of the knowledge that they already hold but needed healing to access in order to empower themselves and take charge of their own well-being on the spiritual path of life.
I have also facilitated other workshops at the College for self healing such as Atlantian crystal healing, crystalline ancestral healing, wisewoman or man (which looks at the three main cycles of our lives, both past and present) and heart healing, all incorporating crystal mandalas and meditation for earth healing.
In my spare time I like to swim to keep fit and also to walk in nature, especially near the sea on the cliff tops, watching the magic that everyday brings like dolphins, birds (especially hawks) and the sunsets and sunrises. I am particularly interested in walking along ley lines, ancient monuments, visiting holy wells and stone circles, as well as heritage sites and gardens, taking a camera on my travels.