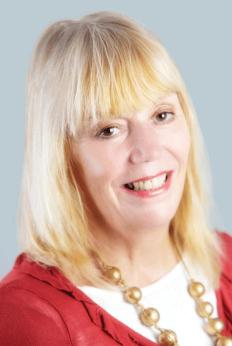 My life as a child was very different and I found I could see and talk to the spirit world and also played with the fairies. Many years later after training in feng shui, dowsing, mediumship and shamanism, I have learnt how to use these abilities to help others in their lives as I found my own life changed so dramatically once I accepted working in a spiritual way.
I had a near death experience in 2008 on this occasion it was an experience of being "reborn".  My life changed for me making me pay more attention to the spirit world and the messages they were giving me. I trained with Denise Linn in USA and a Shaman from Mexico in Bali to access the Akashic Records and this opened up more doorways to information that is accessible to everyone, and I now train people to do this for themselves.
I offer Akashic Record readings at the College on zoom and skype and by landline phone. I also run various courses at the College in dowsing for health, earth energies, space clearing and feng shui.
My feng shui courses are approved by the Feng Shui Society and the International Feng Shui Guild. I am well known in my field as a professional dowser of earth energies and space clearing, as well as water and health.  I am a speaker, teacher and author of books and oracle cards.
I offer home/office and land consultations in feng shui, selling your home, purchasing a property, space clearing, geopathic stress from traumatised land and electromagnetic field surveys with a professional meter, to include, wifi, microwave technology, bluetooth and SMART technology) as a professional feng shui consultant and dowser, with over 25 years experience.
I have co-authored a few books over a 20 year period and have been a contributor to various magazines including High Spirit, Spirit & Destiny and Organic Life, Giving feng shui tips in the Daily Mail and  appeared on Sky One, BBC3, Living TV and More 4. 
More recently speaking on Feng Shui at The Ideal Home Show, The Clean and Tidy Home Show, Feng Shui Society Conference, British Society Dowsers conference and the IFSG Conference.
My knowledge in space clearing energies not only in homes and offices but working with the energy of the land and "spirit of place", with respect.   It then allows the people in these places, to receive the health and harmony in their lives from the places they live and work.
My websites are www.fengshuilife.co.uk , www.vickysweetlove.com , www.internationaldowser.com
Coming up with Vicky Sweetlove
Vicky Sweetlove

Workshops

Open to all

According to Feng Shui, 2024 marks the start of a new cycle. Discover how to begin this time on a strong, positive note in this in-person workshop.

Vicky Sweetlove

Workshops

Open to all

In Feng Shui, 2024 marks the start of Period 9. This in-person workshop teaches you how to harness the new energies in your home for optimal wellness.
See our full What's On Calendar