Want to learn about the Nordic gods, discover the stories behind the runes and lose yourself in the labyrinths of Norse mythology? Then a one-to-one tuition session with Andreas Kornevall is for you.
This tuition session will benefit students who have completed Andreas's Seidr Foundation course, Norse Mythology: The Grove of Hidden Roots and want to deepen their understanding of a specific topic. This tuition is also suitable for those who are completely new to Norse Mythology, as well as those seeking to embellish their existing knowledge. 
The purpose of these tuition sessions is to help develop your individual practice and receive specific guidance within this fascinating subject.
Topics explored together include runes, rituals, Fylgja dreaming, storytelling, Viking art, exploring the folklore of plants and trees, and old folk-magical practices of Northern Europe.
--

Previous clients say:
"It was deep, enlightening and varied. It was exactly the right thing at the right time for me."
"Andreas was incredibly engaging."

"Andreas Kornevall showed me the real meaning of runes rather than the very flat view that can be generally understood."

"I see a new way of viewing the world and it allowed me to understand Northern pagan views far better."

--
First, select your timeslot
Choose from the dates and start times offered below.
This consultation lasts 60 minutes.
All consultation time slots are UK Local time. more information
About Andreas Kornevall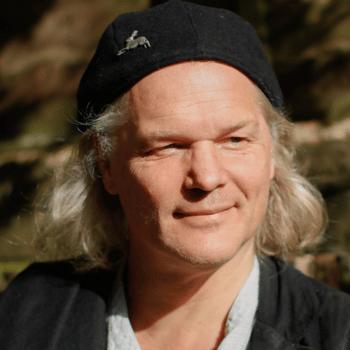 Swedish author & ecologist Andreas Kornevall has worked with BBC radio, archaeological society Sussex Past & learning centres across the UK to revive the ancient Pagan Anglo-Saxon Creation Myth.
Read more about Andreas
Book A Consultation
Andreas Kornevall offers remote consultations via Zoom.
Norse Mythology: 60 minute consultation
To secure your preferred consultation time slot click book now.
Remember: All time slots are UK local time.
Price: £75.00