This course is for those who feel called towards exploring the pure field of peace which is their true nature; it is for those who wish to deepen and evolve their practice as part of a supportive group of like-minded beings.
Each meeting will be based around guided meditation, sound-enhanced energy work, and enquiry. It will be an opportunity for you to remember more fully your essence, and work towards a greater embodiment of that in everyday life.
There will also be ample opportunity to share whatever challenges or questions arise for you, and explore these with the help of Harry and the group.
Some themes for the course will be:
Dissolving emotional pain and trauma imprints
Clarifying the concepts 'Letting Go', 'Surrender' & 'Being Present'
The true nature of self
Simplifying the awakening process
The truth of 'Self-Love' & 'Forgiveness'
Transcending triggers and compulsive behaviours
Unifying the polarities of humanness and divinity
If something inside you connects with these words, or the energy they convey, you are warmly welcomed to be a part of this collective inner-exploration into the core of Being!

--

We will not be recording these classes. One of the unique aspects of the College's online courses is that they are highly interactive. Participants are encouraged to discuss and share with the tutor and the group. These sharings can be very personal, and some may not feel comfortable with them being recorded. If you need to miss any sessions, your tutor will be happy to offer a brief outline of the material covered.
--
Previous participants say:
"I just wanted to say thank you so so so much for opening my eyes and teaching me such amazing ways of thinking regarding food, health, wellbeing and spirituality. The course was not at all what I was expecting (in the best way) and it exceeded my expectations greatly!!" 
"This course has made me question everything I do, in a good way, and I've really noticed how much more I am challenging myself when it comes to beliefs and fear around food and dieting etc."

"The meditations were unbelievable and the effect they have had on me in the last few weeks have been amazing. I had never tried sound healing before the course and it has had more of an effect on me than any other healing or meditation I have ever had." 

--

Course Schedule
There are 10 sessions for this course
| | | |
| --- | --- | --- |
| 1 | Thursday 23rd September 2021 | 7:00pm - 9:00pm |
| 2 | Thursday 30th September 2021 | 7:00pm - 9:00pm |
| 3 | Thursday 7th October 2021 | 7:00pm - 9:00pm |
| 4 | Thursday 14th October 2021 | 7:00pm - 9:00pm |
| 5 | Thursday 21st October 2021 | 7:00pm - 9:00pm |
| 6 | Thursday 28th October 2021 | 7:00pm - 9:00pm |
| 7 | Thursday 4th November 2021 | 7:00pm - 9:00pm |
| 8 | Thursday 11th November 2021 | 7:00pm - 9:00pm |
| 9 | Thursday 18th November 2021 | 7:00pm - 9:00pm |
| 10 | Thursday 25th November 2021 | 7:00pm - 9:00pm |
This course will be live in our online classroom
All you need to take part is a good internet connection and a computer with a webcam, microphone and Zoom.
On booking this course, you will receive an email with the Zoom link to access it. Remember to check your spam folder if you don't receive this confirmation email in your inbox.
Please use the same link to access each of your course sessions.
Please send us a message if you have any questions. We hope you enjoy the course!
About Harry MacDonald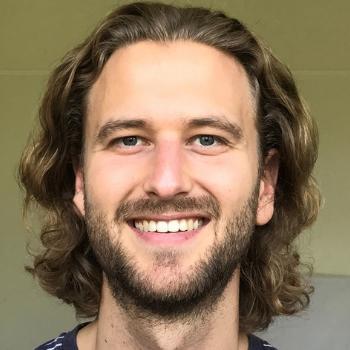 Seeing himself as a spiritual enquirer, Harry MacDonald uses sound, words and awareness to facilitate shifts in consciousness towards the remembrance of our true nature.
Read more about Harry
Buy Now
To secure your place on this course click book now.
Price: £220.00
Become a member today and you will save £30.00 on this purchase. Find out more about membership.