If you are wanting more understanding of your own self, your energy, intuition and boundaries and how to reap the best for you, then look no further. 
This course has been designed to help you find your inner healing, your soul's voice and the confidence to know you again. 
For anyone who experiences energy blocks, low intuitive states and distorted energy and boundaries, this course will allow your true self to show up again, helping you to take control of your life's journey. 
The course is perfect for anyone at any level and offers a great grounding presence. So, if you feel you need to get back to basics, feel the grounding within and listen to your soul's voice a little more, you will find all of that right here. 
Week One:
 Casey will open the course with a discussion regarding energy, intuition and boundaries. We will look at these, discuss what they mean to us and share our experiences of each topic.

Week Two:
The second week will contain a discussion about boundaries and what they mean to us individually. We will explore the energy behind boundaries and share experiences where we have felt they have helped us on our soulful journey.

Week Three:
This week we will focus on our intuition and how we use it. We will discuss the importance of intuition and how not listening to your soul's voice can lead to low energy vibration, lack of confidence and weak boundaries.

Week Four:
Energy and its magnificent working ways will be the topic of this week. We will look at the vital role of our energy: why we need to pay attention to it and why it's the driving force in everything we do. We will also discuss the benefits of keeping our energy clean, too.

Week Five: 
Spiritual hygiene is the topic this week as we delve into the importance to making sure you "shower" your energy and boundaries too. We will look at you as a whole person, from physical, emotional and spiritual. Casey will guide you on how to energetically "shower" and the benefits that you personally reap from practising this.

Week Six:

We will delve into the power of our inner child. Seeking the answers we need to find in order to build stronger boundaries for ourselves, whilst reaching our inner youth, discovering that our intuition is vital if we wish to maintain a healthy all-round structure. We will meet and work with our inner child by following a number of meditations and exercise work.
Week Seven:
We will focus and practice on mirror work, affirmations, mood boards and energy work to cultivate the outlook we desire and need. We will work with the boundaries and energy we have established as well as our intuition. This will give us a true sense of direction and allow us to make a plan that we can stick to, individually woven and created by ourselves. Intuition work will be the heartbeat of the class this week.
Week Eight:
This final week we will discuss the "combined package": a true sense of self when we look at ourselves as a whole, from our boundaries, intuition, energy and aura. The parts of us that need healing and attention, and the parts of us that deserve our confidence so that we can grow. We will end with a meditation to bring everything we have learnt about ourselves into our soul. 
Casey will also hold a Q&A where the class can go over any topics that have been covered in recent weeks.
--
We will not be recording these classes. One of the unique aspects of the College's online courses is that they are highly interactive. Participants are encouraged to discuss and share with the tutor and the group. These sharings can be very personal, and some may not feel comfortable with them being recorded. If you need to miss any sessions, your tutor will be happy to offer a brief outline of the material covered.
--
Previous participants say:
"Casey is a fantastic teacher, I was impressed how she covered a huge variety of topics in a very brief period of time while still making it all feel light and easy."

"Casey once again proved herself to be a great guide for me as I learn about myself. I love her lots and look forward to our next interaction."
"Casey's classes are always exceptional and she is amazing at making everyone feel calm and welcome and gets the best out of all involved."
--
Course Schedule
There are 8 sessions for this course
| | | |
| --- | --- | --- |
| 1 | Wednesday 29th September 2021 | 7:00pm - 9:00pm |
| 2 | Wednesday 6th October 2021 | 7:00pm - 9:00pm |
| 3 | Wednesday 13th October 2021 | 7:00pm - 9:00pm |
| 4 | Wednesday 20th October 2021 | 7:00pm - 9:00pm |
| 5 | Wednesday 27th October 2021 | 7:00pm - 9:00pm |
| 6 | Wednesday 3rd November 2021 | 7:00pm - 9:00pm |
| 7 | Wednesday 10th November 2021 | 7:00pm - 9:00pm |
| 8 | Wednesday 17th November 2021 | 7:00pm - 9:00pm |
This course will be live in our online classroom
All you need to take part is a good internet connection and a computer with a webcam, microphone and Zoom.
On booking this course, you will receive an email with the Zoom link to access it. Remember to check your spam folder if you don't receive this confirmation email in your inbox.
Please use the same link to access each of your course sessions.
Please send us a message if you have any questions. We hope you enjoy the course!
About Casey Mackey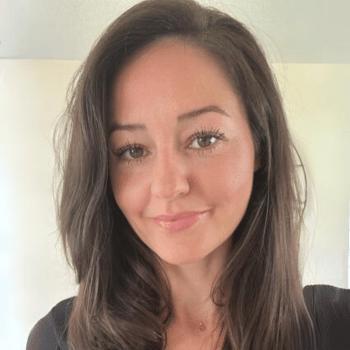 By the age of 21, Casey Mackey was already offering psychic mediumship readings. Shortly after, she started teaching her own way of introducing spiritualism into this fast-changing world.
Read more about Casey
Buy Now
To secure your place on this course click book now.
Price: £200.00
Become a member today and you will save £30.00 on this purchase. Find out more about membership.