Flower essences are dilute, vibrational elixirs imprinted with the consciousness or vital energy of a flower or other plant. They are gentle tools that lead us to greater balance and help us experience well-being. 
Modern flower essence therapy derives from the work of English physician, bacteriologist, and homeopath Edward Bach, and it builds upon the botanical wisdom of alchemical and indigenous traditions across the planet. 
If you'd like to start your flower essence journey or deepen your connection to the healing wisdom of plants, join award-winning author and flower essence practitioner Nicholas Pearson for this deep dive into the alchemical world of flower essences.
In this course Nicholas will be your guide to the green realm, offering inspiration and support as you learn to partner with the devas of the plant kingdom for healing and insight. 
Each week you'll meet different flower essences and learn about the history, applications, and innovations in flower essence therapy. Together we will build connections to the plant devas and prepare for personal and planetary healing with the wisdom of the botanical kingdom.
Week 1: Discovering Flower Essences
What are essences?
History of flower essences
How essences work
Tips for getting the most out of essences
Essences made from healing herbs
Week 2: Devas, Plant Spirits, and Green Familiars
The role of devas, plant spirits, and other allies in essence making
Different kinds of plant spirits: Banes, Balms, and Trees
Attunements and meditations with flowers
Essences made from power plants
Week 3: Choosing and Using Flower Essences
Learn five methods for selecting the right essence
Explore nearly a dozen applications for using essences
Guidelines for blending essences
Essences made from trees
Week 4: Making Flower Essences
The tools of the trade
Direct and indirect methods for making essences
Preserving, bottling, and diluting essences
Energising and storing essences
Week 5: Deciphering the Language of Flowers
Learn to decode the Doctrine of Signatures
Explore how flower colour, number of petals, and plant gesture affirm a flower's energy
Discover elemental and planetary signatures in flowers
Examine the healing qualities of botanical families, like Rose, Nightshade, and Sunflower
Environmental, gem, leaf, and mushroom essences and other vibrational remedies
Week 6: Making Magic with Essences
Add flower essences to ceremony, meditation, and ritual
Using essences for cleansing energy, programming crystals, and more
Making alchemical flower essence spagyrics
Magical flower essence formulas for protection, meditation, abundance, and inspiration
Additional tools and resources
--
Entry requirements
This course is open to all.
--

We will not be recording these classes. One of the unique aspects of the College's online courses is that they are highly interactive. Participants are encouraged to discuss and share with the tutor and the group. These sharings can be very personal, and some may not feel comfortable with them being recorded. If you need to miss any sessions, your tutor will be happy to offer a brief outline of the material covered.

--
Previous participants say:
"Nicholas has an amazing amount of knowledge which he conveys in such a clear and friendly manner."
"Nicholas Pearson is the best!"
"Nicholas Pearson is an inspiration, his knowledge is outstanding. I learnt a huge amount, and thoroughly enjoyed the course."
"Nicholas is a knowledgeable and excellent presenter with a passion for his subject he communicates electrically - really very impressed a very enjoyable and good experience."
Course Schedule
There are 6 sessions for this course
| | | |
| --- | --- | --- |
| 1 | Thursday 7th July 2022 | 7:00pm - 9:00pm |
| 2 | Thursday 14th July 2022 | 7:00pm - 9:00pm |
| 3 | Thursday 21st July 2022 | 7:00pm - 9:00pm |
| 4 | Thursday 28th July 2022 | 7:00pm - 9:00pm |
| 5 | Thursday 4th August 2022 | 7:00pm - 9:00pm |
| 6 | Thursday 11th August 2022 | 7:00pm - 9:00pm |
This course will be live in our online classroom
All you need to take part is a good internet connection and a computer with a webcam, microphone and Zoom.
On booking this course, you will receive an email with the Zoom link to access it. Remember to check your spam folder if you don't receive this confirmation email in your inbox.
Please use the same link to access each of your course sessions.
Please send us a message if you have any questions. We hope you enjoy the course!
About Nicholas Pearson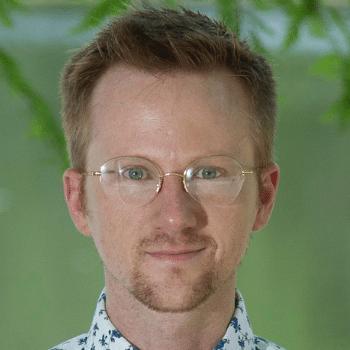 Award-winning author of seven books, Reiki practitioner and crystal healer Nicholas Pearson has been involved in all aspects of the mineral kingdom for nearly three decades.
Read more about Nicholas
Buy Now
To secure your place on this course click book now.
Price: £160.00
Become a member today and you will save £30.00 on this purchase. Find out more about membership.