Crystal healing is enjoying greater popularity than ever before. Advances in science and spirituality shed new light on this ancient practice, revealing how and why crystals can promote healing and catalyse spiritual growth better than ever. 
If you'd like to start your crystal journey or deepen your appreciation for crystal and gem, join award-winning author, crystal healer, and Reiki teacher Nicholas Pearson for a deep dive into the inner workings of the mineral kingdom.
In this course Nicholas will serve as guide and facilitator to help you decode the secret language of rock and mineral and learn how to work with crystals effectively. Learn science-based tools for cleansing, programming, and working with crystals and gemstones that will transform your personal practice. 
Each week we will learn new techniques and explore a different facet of the structure and makeup of crystals to discover how this impacts the healing energy of rocks and minerals.
Week 1: Discovering the Basics
What are crystals?
The rock cycle and the energy of igneous, sedimentary, and metamorphic rocks
Six essential crystal functions
Choosing and storing crystals
Cleansing, programming, and dedicating crystals
Week 2: Sacred Geometry and Crystal Energy
The seven crystal systems
The Mohs scale of hardness in healing
Geometry in action: grids, layouts, and laying-on-of-stones
Week 3: Crystal Alchemy
How mineral composition affects crystal energy
The planetary metals in crystals and minerals
Colour, chemistry, and chakras: more than simple correspondences
Making crystal essences and gemstone elixir
Week 4: Crystal Consciousness
Meeting the spirits of stone
How location and provenance affect crystal energy
Space clearing and energy protection for everyday use
Other physical properties (cleavage, fluorescence, pleochroism) and their effects on crystal energy
Week 5: Putting It All Together
Decode the energy of familiar and unfamiliar stones using the information from previous weeks
Seeking the deeper messages from crystals and gemstones
Crystal meditations and contemplations
Week 6: Advanced Techniques for Personal and Planetary Healing
Cord cutting and extracting thoughtforms
Aura Clearing
Grids to Balance Geopathic Stress and earth energies
Techniques and approaches for planetary healing
--

We will not be recording these classes. One of the unique aspects of the College's online courses is that they are highly interactive. Participants are encouraged to discuss and share with the tutor and the group. These sharings can be very personal, and some may not feel comfortable with them being recorded. If you need to miss any sessions, your tutor will be happy to offer a brief outline of the material covered.

--
Previous participants say:
"A master at his craft, dealing with questions with total ease. A mine of information. I learned so much. Please welcome him back!"
"Nicholas was a great tutor!"
--
Here's what to expect:
Course Schedule
There are 6 sessions for this course
| | | |
| --- | --- | --- |
| 1 | Thursday 14th October 2021 | 7:00pm - 9:00pm |
| 2 | Thursday 21st October 2021 | 7:00pm - 9:00pm |
| 3 | Thursday 28th October 2021 | 7:00pm - 9:00pm |
| 4 | Thursday 4th November 2021 | 7:00pm - 9:00pm |
| 5 | Thursday 11th November 2021 | 7:00pm - 9:00pm |
| 6 | Thursday 18th November 2021 | 7:00pm - 9:00pm |
This course will be live in our online classroom
All you need to take part is a good internet connection and a computer with a webcam, microphone and Zoom.
On booking this course, you will receive an email with the Zoom link to access it. Remember to check your spam folder if you don't receive this confirmation email in your inbox.
Please use the same link to access each of your course sessions.
Please send us a message if you have any questions. We hope you enjoy the course!
About Nicholas Pearson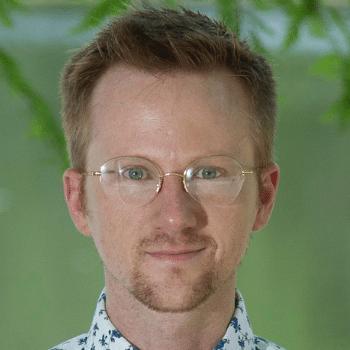 Award-winning author of seven books, Reiki practitioner and crystal healer Nicholas Pearson has been involved in all aspects of the mineral kingdom for nearly three decades.
Read more about Nicholas
Register your interest
This course has already taken place, please register below and we'll let you know when it runs next.