From the tiniest grain of silica sand to the mightiest of mountains, quartz comprises a significant part of the earth's crust and is often regarded as the master healer in the crystal therapist's toolbox. 
Quartz crystals are often classified by their shape, referred to as a formation or crystal habit, and each formation offers unique healing energies and spiritual lessons. 
Join Nicholas Pearson, crystal expert and award-winning author of Crystal Basics and Crystals for Karmic Healing, to explore the many facets offered by this foundational stone.
With each lesson, Nicholas will introduce new formations, describe their background and spiritual properties, and guide participants in ways to use them for personal healing and planetary transformation. Along the way you'll meet tabular quartz and Herkimer diamonds, candle quartz and cathedral lightbraries, and many more. 
Each week you'll be introduced to hands-on techniques and, by the end of the course, you'll have learnt to identify nearly 100 kinds of quartz.
Week 1: Quartz Fundamentals
The geology and anatomy of quartz
Review of basic crystal practices
Explore how shape affects the energetics of quartz crystals
Basic crystal formations, like single-terminated, double-terminated, clusters, and other forms of quartz
Week 2: Common Formations
Identify phantom, generator, scepter, wand, tabular, and other crystal configurations
Compare windows, time links, and other crystals with extra faces
Learn how to use the power of different configurations for healing, manifestation, and making crystal grids
Week 3: Sacred Shapes and Master Minerals
Explore the sacred geometry and numerology of transmitter, channeling, Dow, and other special crystal formations
Explore the morphology of twins, lightbraries, elestials, and other formations
Compare the energy of twinned, elestial, and cathedral crystals
Week 4: A Spectrum of Crystals around the World
Discover high-vibe specialty crystals from unique locations, like Brandberg quartz, Herkimer diamonds, dream quartz, faden quartz, chocolate window quartz, and more
Compare the energy and purpose of quartz from different locations around the world
Explore how inclusions of trace elements and inclusions synergise with quartz to make dynamic tools for healing
Week 5: Glyphs, Records, and Codes 
Identify record keepers, keys, trigonic crystals, starbrary quartz, and etched crystals
Meet uncommon formations like growth-interference quartz and
Learn meditations to help you access the codes within these crystals
Week 6: Rare and Unusual Formations
Learn about Earthkeepers, gwindels, manifestation crystals, aurora quartz, and other rare quartz crystals
Uncover rare inclusions and new discoveries of quartz
Journey to the overlighting Deva of all quartz
--
Entry requirements
This course is open to all.
--
We will not be recording these classes. One of the unique aspects of the College's online courses is that they are highly interactive. Participants are encouraged to discuss and share with the tutor and the group. These sharings can be very personal, and some may not feel comfortable with them being recorded. If you need to miss any sessions, your tutor will be happy to offer a brief outline of the material covered.
--
Previous participants say:
"Nicholas is so knowledgable and the classes just flew by - absolutely fascinating and I'd recommend him to anyone with an interest in crystals."
"Nicholas was generous in his sharing and I totally enjoyed his class."
"Nicholas is amazing. His knowledge and the way he's able to explain everything is exceptional!"
"Nicholas has incredible knowledge with crystals and minerals, he explains everything thoroughly that you can understand and very thorough. I would highly recommend Nicholas to anyone who wanted an in-depth tutorial course on crystals and how we can use them."
--
Course Schedule
There are 6 sessions for this course
| | | |
| --- | --- | --- |
| 1 | Wednesday 4th May 2022 | 7:00pm - 9:00pm |
| 2 | Wednesday 11th May 2022 | 7:00pm - 9:00pm |
| 3 | Wednesday 18th May 2022 | 7:00pm - 9:00pm |
| 4 | Wednesday 25th May 2022 | 7:00pm - 9:00pm |
| 5 | Wednesday 1st June 2022 | 7:00pm - 9:00pm |
| 6 | Wednesday 8th June 2022 | 7:00pm - 9:00pm |
This course will be live in our online classroom
All you need to take part is a good internet connection and a computer with a webcam, microphone and Zoom.
On booking this course, you will receive an email with the Zoom link to access it. Remember to check your spam folder if you don't receive this confirmation email in your inbox.
Please use the same link to access each of your course sessions.
Please send us a message if you have any questions. We hope you enjoy the course!
About Nicholas Pearson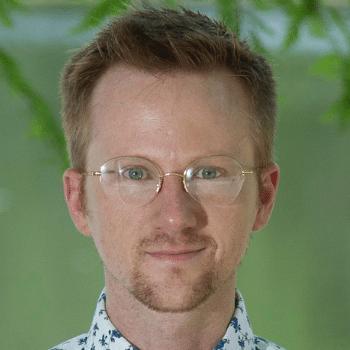 Award-winning author of seven books, Reiki practitioner and crystal healer Nicholas Pearson has been involved in all aspects of the mineral kingdom for nearly three decades.
Read more about Nicholas
Register your interest
This course has already taken place, please register below and we'll let you know when it runs next.