Do you feel the need to write but are unsure where the words are coming from?
Are you drawn to or think you have done automatic writing?
Would you like to channel the words of Spirit?
Spirit want to communicate with us, and they have used writing as a vehicle for thousands of years. Their messages can be simple or profound; they can give us insights into ourselves or help all of us collectively. Words are a powerful tool, and Spirit chooses them wisely.
In this special 2-part livestream masterclass, Sarah will teach you about "Spirit Writing", also known as trance writing, psychography or auto script. 
Over these two classes, you will discover the many levels of Spirit writing and its place within mediumship. You'll learn the difference between inspired, inspirational, channelled and automatic writing, and find the technique and level that works for you.

Sarah will teach you how to prepare for working with Spirit, the mechanics of the different levels of Spirit writing and how to practise them safely. You will also get an opportunity to experience them for yourselves. Students will be encouraged to allow the words to flow without judgment whilst getting clear steps to ensure their authenticity.
Both sessions are packed with grounded practical information and techniques based on Sarah's 20 years working with Spirit. Sarah has an in-depth knowledge of the subject combined with her extensive understanding of Spirit and how they work.
You will require a pen and paper— previous experience of mediumship is an advantage but not essential.

--
This masterclass will be recorded. A link to the video recordings will be available for replay to those who book. Please see our terms for more information.
--

Previous participants say:

"Sarah Tyler-Walters is really informative, takes the time to answer questions an explain the different topics. A lovely group of people and enjoyed the course."

"I thoroughly enjoyed every minute. Sarah is extremely professional making it so easy to learn and ask questions."

"Fantastic class and lots of theory and structure that we could apply in practice. Sarah is full of knowledge and wisdom with her teachings. We received lots of practice time as well."

--

Event Schedule
There are 2 sessions for this event
| | | |
| --- | --- | --- |
| 1 | Saturday 11th June 2022 | 1:00pm - 6:00pm |
| 2 | Sunday 12th June 2022 | 1:00pm - 6:00pm |
This event will be live in our online classroom
All you need to take part is a good internet connection and a computer with a webcam, microphone and Zoom.
On booking this event, you will receive an email with the Zoom link to access it. Remember to check your spam folder if you don't receive this confirmation email in your inbox.
Please use the same link to access each of your event sessions.
Please send us a message if you have any questions. We hope you enjoy the event!
About Sarah Tyler-Walters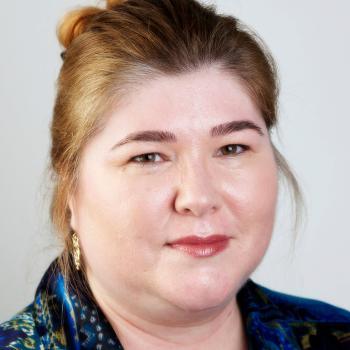 Sarah Tyler-Walters is a trance medium, intuitive coach and teacher. She delivers consultations, courses, masterclasses, and lectures with Master Chou (her Spirit communicator).
Read more about Sarah
Register your interest
This event has already taken place, please register below and we'll let you know when it runs next.