Both revered and feared, Lilith is only mentioned once in the Bible, but throughout history she has stirred up much controversy. 
In this fascinating and lavishly illustrated talk, Dr Alinda Damsma will discuss Lilith in all her different roles: from Ancient Mesopotamia up to the modern-day Wicca movement. 
What do we actually know about Lilith? What does she look like? Why is her name written on ancient skulls? Why is Lilith so important in the Kabbalah? Does she have a role to play during the time of the witch-hunts? 
These and many other topics will be discussed in this compelling lecture.
--

This lecture will be recorded. A recording will be available to those who attend.

--
Previous participants say:
"Wonderful! An academic who really knows her stuff!! Interesting & thought provoking!"
"I loved it. Very informative, Alinda is an intelligent woman who has really done some in depth research."
"It was very well presented and interesting."
"Very informative and thought provoking."
--
This talk will be live in our online classroom
All you need to take part is a good internet connection and a computer with a webcam, microphone and Zoom.
On booking this talk, you will receive an email with the Zoom link to access it. Remember to check your spam folder if you don't receive this confirmation email in your inbox.
Please send us a message if you have any questions. We hope you enjoy the talk!
About Dr Alinda Damsma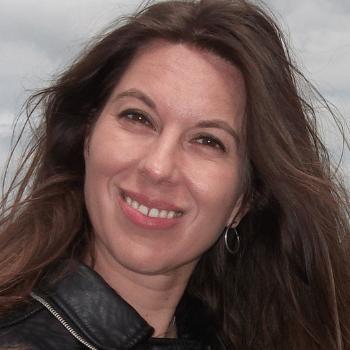 A lecturer in Biblical Hebrew at University College London, Dr Alinda Damsma's research interests include Jewish mysticism, and magic and witchcraft in biblical & post-biblical times.
Read more about Alinda
Buy Now
To secure your place on this talk click book now.
Price: £20.00
Become a member today and you will save £2.00 on this purchase. Find out more about membership.