The world of theatre is steeped in superstition and folklore, and so many actors' strong belief in ghosts is only to be expected. It is the variety, frequency and drama of their apparitions that makes the world of the theatre such a fascinating study.
The tales are endless, the ghostly sightings are very much a part of the daily life for those who 'tread the boards', and the frights they can give are so very, very real.
The world of ghosts and things that go bump in the night is enormous, so these accounts of theatrical spectres will hopefully add to your enjoyment whenever you are part of the audience, as certainly not all the action happens on stage!
As Halloween fast approaches, tune in online with Geraldine Beskin for this spine-tingling talk, perfect for thespians and theatre outsiders alike. 
Dim the lights, pour yourself a drink, get comfortable, and prepare for goosebumps…
--
This lecture will be recorded. A link to the recording will be emailed to all participants.
--
Previous participants say:
"Geraldine was great - fascinating."
"I thoroughly enjoyed listening to Geraldine Beskin. It was a very enjoyable lecture."
"Thoroughly enjoyed Geraldine's talk, she is such a good speaker."
--
This talk will be live in our online classroom
All you need to take part is a good internet connection and a computer with a webcam, microphone and Zoom.
On booking this talk, you will receive an email with the Zoom link to access it. Remember to check your spam folder if you don't receive this confirmation email in your inbox.
Please send us a message if you have any questions. We hope you enjoy the talk!
About Geraldine Beskin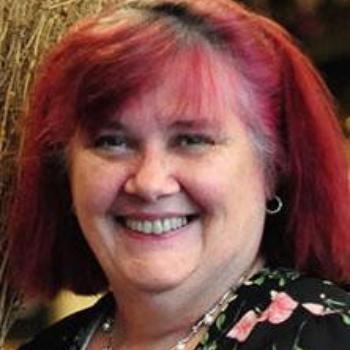 Every Londoner knows The Atlantis Bookshop. One of the city's oldest occult bookstores, it has been in Beskin's family for more than 50 years. She's a wealth of wisdom on all things occult and literary.
Read more about Geraldine
Register your interest
If you're interested in finding out more about this talk, please register below and we'll be in touch with more information once available.