Scott Alexander King is Australia's foremost animal spirit mystic, nature-inspired psychic medium and earth medicine teacher. He will be joining us online from his home in Australia to share individual messages from the animal spirits.
He has seen animal spirits with people since he was approximately 8 years old. Not the spirits of dead pets, but rather the totems, animal spirit guides, or power animals of the people he meets.
They tell him much about the people they accompany – their strengths and weaknesses, hopes and desires.
Sometimes they manifest as loved ones in spirit, but not in the way a regular medium might see them.
When Scott sees a passed over loved one, for example, they usually show themselves in animal form; an animal archetype that best captures their character, their spirit, their true essence and the qualities they were best known for when they were alive.
So, don't be surprised if Scott describes your dad as a Bear, your son as a Monkey or your aunty as a Snow Leopard…it's his way. And it's exciting.
Depending on the animals Scott sees, he is also able to determine whether, for example, you are grieving, the best way to reach your potential, or to find that perfect job – all because he has access to the realms of spirit by means of the world's coolest guides – the spirit animals that accompany each and every one of us.
So, even if you're not an animal lover, sit back, relax and watch as Scott brings forth a veritable menagerie of the world's most exotic animals, all imbued with messages of love from the spirit world. You may be surprised to discover that you have a small hoard of animals offering you guidance, insight and healing without ever realising it!

--

We will not be recording this event. These sharings can be very personal, and some of our audience members may not feel comfortable with them being recorded.
--

Previous participants say:
"Scott was so generous with his time, attention and wisdom. A unique experience. Thank you CPS for this offering and thank you Scott for all you are doing."
"Enjoyed, felt very magical, loved hearing about Scott's journey and experiences and learning about all these wonderful animals and also the healing messages he brought to those present."
"I was both impressed and amazed at Scott Alexander King's breadth & depth of knowledge, wisdom and insights. This talk was a profound experience in itself."
"Scott was wonderful, funny and insightful. I was lucky enough to get my question answered so very pleased! Would definitely attend one of his talks/workshops again. One of the best events I have attended at the College."
--
This talk will be live in our online classroom
All you need to take part is a good internet connection and a computer with a webcam, microphone and Zoom.
On booking this talk, you will receive an email with the Zoom link to access it. Remember to check your spam folder if you don't receive this confirmation email in your inbox.
Please send us a message if you have any questions. We hope you enjoy the talk!
About Scott Alexander King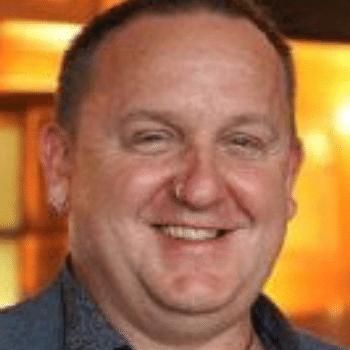 Scott Alexander King is a shaman, visionary and zoomancer – an individual who examines the habits and appearance of animals to help explain or reveal the future path of other people.
Read more about Scott Alexander
Buy Now
To secure your place on this talk click book now.
Price: £20.00
Become a member today and you will save £2.00 on this purchase. Find out more about membership.