At times, we wish to seek guidance or support from a source other than ourselves or our Spirit Guides.
One option is to seek guidance or support from an Ascended Master. But what are the Ascended Masters? Who are they? And how can they help? 
During this livestream workshop with Sarah Tyler-Walters, you will learn about the Ascended Masters and have an opportunity to connect and work with them.
Whether you are seeking guidance, healing or inspiration, the Ascended Masters are a wonderful resource. 
Sarah will introduce you to a select few, as well as talking about the many others.
This online workshop will cover:
What and who are the Ascended Masters
How to connect with them for personal guidance and support
How to choose which Ascended Master to connect to
Protection and Intention when working with Spirit
--
We will not be recording this workshop. One of the unique aspects of the College's online events is that they are highly interactive. Participants are encouraged to discuss and share with the tutor and the group. These sharings can be very personal, and some may not feel comfortable with them being recorded.

--
Previous participants say:
"Sarah was very confident, clear, and very knowledgable. She has patience to welcome and answer all questions, thoughts and beliefs. She has quality in her content and explanation. Overall I really loved the session and learned a lot from it."
"Her knowledge is outstanding and she was detailed and thorough. She welcomed our questions and answered in a clear manner which joined the dots and filled the gaps left by so many other trainers."
"Great class and our tutor Sarah Tyler-Walters was excellent in explaining things and providing a comprehensive overview."
--
This workshop will be live in our online classroom
All you need to take part is a good internet connection and a computer with a webcam, microphone and Zoom.
On booking this workshop, you will receive an email with the Zoom link to access it. Remember to check your spam folder if you don't receive this confirmation email in your inbox.
Please send us a message if you have any questions. We hope you enjoy the workshop!
About Sarah Tyler-Walters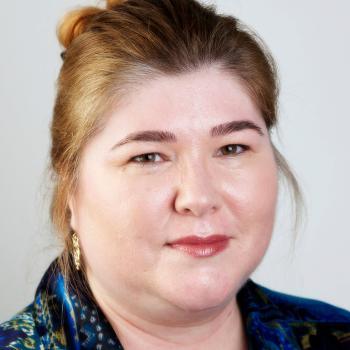 Sarah Tyler-Walters is a trance medium, intuitive coach and teacher. She delivers consultations, courses, masterclasses, and lectures with Master Chou (her Spirit communicator).
Read more about Sarah
Register your interest
This workshop has already taken place, please register below and we'll let you know when it runs next.