If you're a magick-maker (or you'd really like to be), this enlivening workshop will offer lots of suggestions to help you enjoy your spells and see the results you want from them. We'll aim to look at the entire spellcasting experience from beginning to end. 
Kelly-Ann will encourage you to thread your creative energy all the way through your spells so that you're energized and inspired by them, rather than just going through the motions or feeling stunted by doubts. Sovereignty is paramount in her approach. So, she will be helping you to figure out what would make your spells more effective according to your individuality rather than pushing a one-size-fits-all approach onto you.
Here's a look at some of the key things we'll cover:
Mindset cleanse: Forget the disappointments and delete the resistance. Let's get excited and feel ready to do more spells!
Preparation: All the stuff that happens before you're actually doing the spell
Spell structure: A 3-step framework and how to use it, change it, customise it or throw it out altogether 
Spellcraft types: So many options – let's look at a few (and how to make them your own)
Powering up: Creating atmosphere, raising energy, calling the cavalry and believing in your power 
Words and actions: The components of your spell and how to make them truly alchemical 
Troubleshooting: What to do when things go wonky (on the day or afterwards)
Kelly-Ann will aim to help you feel fizzy about spells and to see them as an organic part of your problem-solving whenever you might need to give your mundane actions a big mystical push.
If you've been delaying on taking magickal action, this workshop will hand you the essential feelings of agency and excitement, reminding you that you are a magick-maker and you're as ready as you'll ever be!
--
We will not be recording this workshop. One of the unique aspects of the College's online events is that they are highly interactive. Participants are encouraged to discuss and share with the tutor and the group. These sharings can be very personal, and some may not feel comfortable with them being recorded.
--
This workshop will be live in our online classroom
All you need to take part is a good internet connection and a computer with a webcam, microphone and Zoom.
On booking this workshop, you will receive an email with the Zoom link to access it. Remember to check your spam folder if you don't receive this confirmation email in your inbox.
Please send us a message if you have any questions. We hope you enjoy the workshop!
About Kelly-Ann Maddox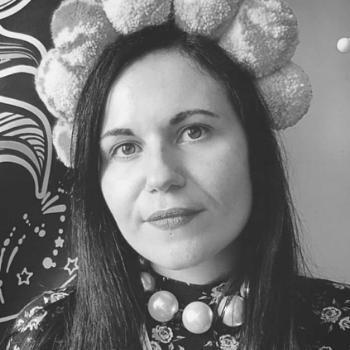 Kelly-Ann Maddox is passionate about supporting self-healing through free-wheeling, sovereign spirituality. She encourages people to develop their own highly individualised path, from the heart.
Read more about Kelly-Ann
Buy Now
To secure your place on this workshop click book now.
Price: £75.00
Become a member today and you will save £20.00 on this purchase. Find out more about membership.