Louise Mita will be joining us online from Hawaii to share her Integrative Quantum Medicine™ (IQM), which combines ancient methods of Shaolin monks with quantum mechanics. Louise believes that IQM can transform your physiology within minutes. 
Our bodies are in a constant state of energetic change, affected by what we eat, exercise, work and rest habits, our daily mental and emotional stress factors, and even changes in the weather.
Most ailments begin from an energy imbalance in the mental and/or emotional levels. Stress from imbalances such as these can create energy blockages which can eventually manifest in the physical in many forms, such as migraine headaches, indigestion, high blood pressure or ulcers.
Louise believes that IQM can release these blockages and return your energy to its balanced state, in a natural non-invasive way.
During this event we will hear how IQM works and you will be able to ask Louise any questions you may have.
Louise will also give a guided meditation to energise the whole group, which will cumulate in a group healing and energetic upgrade on the physical, mental, emotional, psychic and spiritual levels.
The event will conclude with a Q&A session.
--
We will not be recording this event. One of the unique aspects of the College's online events is that they are highly interactive. Participants are encouraged to discuss and share with the tutor and the group. These sharings can be very personal, and some may not feel comfortable with them being recorded.

--
Previous participants say:
"Louise was genuine and made her presentation extremely interesting. She was very friendly."
"Powerful!"

"I have experienced her remote healing and felt physical changes that resulted in an emotional release, resulting in tears and laughter."

"Fantastic, thank you."
--

This workshop will be live in our online classroom
All you need to take part is a good internet connection and a computer with a webcam, microphone and Zoom.
On booking this workshop, you will receive an email with the Zoom link to access it. Remember to check your spam folder if you don't receive this confirmation email in your inbox.
Please send us a message if you have any questions. We hope you enjoy the workshop!
About Louise Mita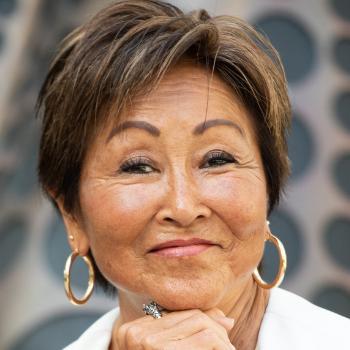 Louise Mita is President and CEO of The Art Of Energy, Inc., and creator of Integrative Quantum Medicine™. She has studied metaphysical alchemy, healing, and martial arts since 1968.
Read more about Louise
Buy Now
To secure your place on this workshop click book now.
Price: £75.00
Become a member today and you will save £20.00 on this purchase. Find out more about membership.