Do you struggle to move your visions from dreams to reality? 
Maybe you have been working at a specific goal, hobby, career move, or personal development project, and feel stuck within a never-ending cycle of let downs?
You may be wishing for something, thinking about it all the time, telling everyone how much you want it. However, if you don't feel truly worthy of it, or shrug it off as 'just wishful thinking', then the end result will be just that: wishful thinking. 
Ready to change that? Casey would like to welcome you to the art of manifestations and meditations.
In this livestream workshop, Casey will show you how to effectively manifest for YOURSELF. You will learn how to bring your ideas forward, how to really feel the energy of them, and how you can start to manifest a new life for yourself. This is not a fanciful, made-up dream, but a grounded vision that you can and will accomplish.
During the day, Casey will be inviting you to ask yourself some important questions; ones you may have never have asked yourself before. These questions, and your answers, will reveal your heart's true desire. They will help you clarify a vision that is is authentic and in line with what you genuinely want. 

Join Casey and enjoy a selection of powerful manifestation meditations, alongside other transformational exercises to get you manifesting your desires for 2022 and beyond. 
Casey will gift you with your very own manifestations and meditations workbook, with helpful tips and exercises you can do to empower you to keep manifesting as you move forward in life.
Let's invest to manifest!
--
We will not be recording this workshop. One of the unique aspects of the College's online events is that they are highly interactive. Participants are encouraged to discuss and share with the tutor and the group. These sharings can be very personal, and some may not feel comfortable with them being recorded.
--

Previous participants say:
"Casey was very welcoming and explained everything really well...her energy was amazing!"
"Casey was a brilliant, knowledgable, warm teacher. She shared so much of her own experience in a way that completely enhanced my learning and also my confidence in the spiritual realm. I wasn't sure that some of the things that were happening in my life were important but now I see that they are. I feel a door has opened and it is very comforting as well as enriching."
"Very informative day with high value content, clearly explained by Casey." 
"Casey Mackey is an accessible teacher with a good style of delivery; keeping the class motivated and involved throughout. Casey clearly knows her stuff and speaks with authority and clarity."
This workshop will be live in our online classroom
All you need to take part is a good internet connection and a computer with a webcam, microphone and Zoom.
On booking this workshop, you will receive an email with the Zoom link to access it. Remember to check your spam folder if you don't receive this confirmation email in your inbox.
Please send us a message if you have any questions. We hope you enjoy the workshop!
About Casey Mackey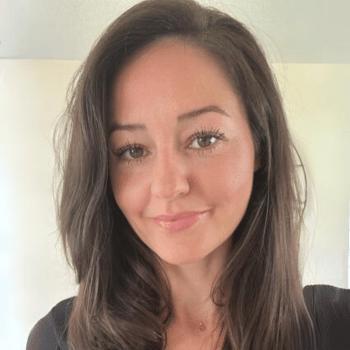 By the age of 21, Casey Mackey was already offering psychic mediumship readings. Shortly after, she started teaching her own way of introducing spiritualism into this fast-changing world.
Read more about Casey
Register your interest
This workshop has already taken place, please register below and we'll let you know when it runs next.